This blog is all about Picsart as it is an android or ios based software/apps in which you can edit your picture or video in very easy and efficint way.
If you want to know about some software related to PC for Editing, You can check my blog Top 15 Software
Picsart is one of the finest editor on playstore with more then 50 Crore downloads.
What is

Pics

Art
It is an android as well as ios based software developed by Team Picsart. This app is best because it is all in one photo and video editor for android phones and iphones. More then 1 billion pepole downloaded it on playstore and app store
Editing photo or video is fun on picsart as you can discover a lots of easy tools and feature in it which helps us to enhance our creativity, making cartoon of photos just by doodling on it.
It brings customized content specially for India including stickers, background, brushes and more.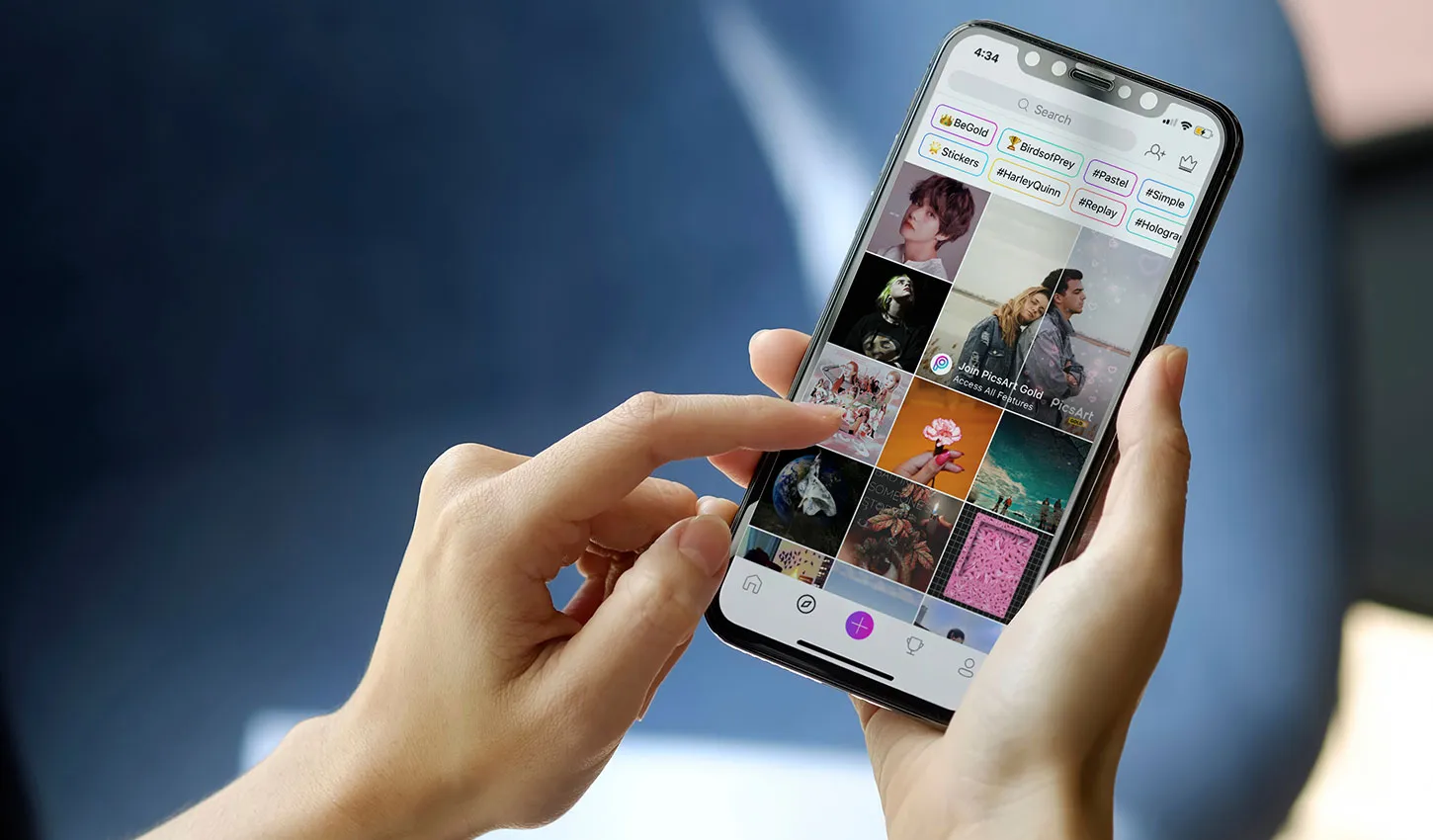 Awesome features of

Pics

Art
You will also get to know some basic and unique features of Picsart like blur effect, duplicate photos, adding lens flare, adding border, drawing on images and much more. This blog is complete tutorial of Picsart app
We can edit a photo or picture on it.
Video editing is also possible in this App.
Collage making is one of the key feature of this App.
Sticker making is also possible here with free stickers tool.
It also has a drawing tools with customisable brushes, layers and professional drawing tool.
Replay video creation is also an amazing feature of this App.
This App requires Gold membership for unlocking all the key features.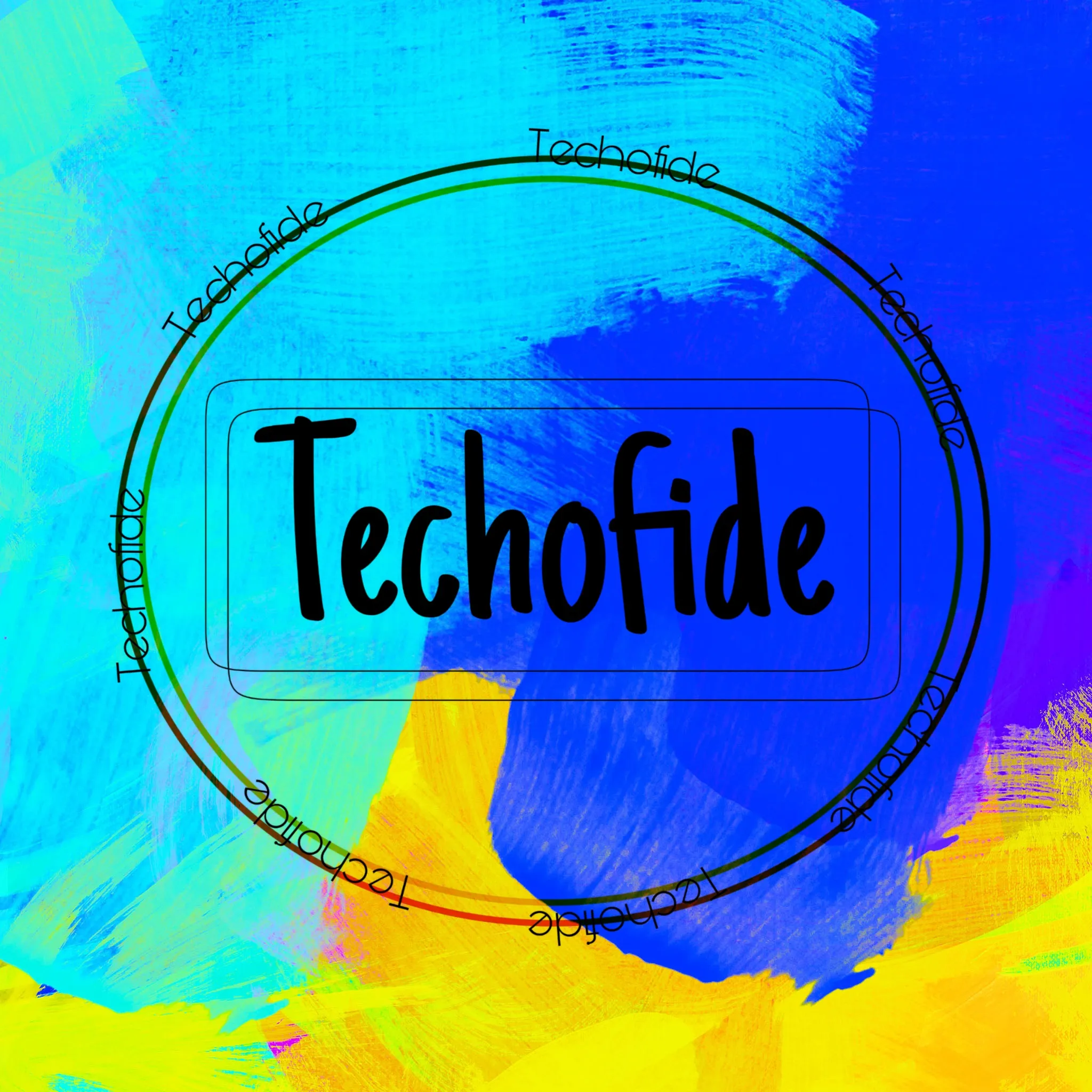 1) Photo Editor
Add new and trendy filter with awesome effects.
Access of background eraser where we can cut out photos & erase backgrounds or lines.
Add text to photos using 200+ awesome and trendy fonts .
Access of stunning makeover with Beautify tools in which you can do things like: hair color changer, makeup stickers & more.
Blur photo backgrounds with a smart selection tool and give them bokeh effect.
We can use beautiful double exposure edits & blend photo layers in it very easily and give it a studio touch.
Flip and crop features are easily accessible.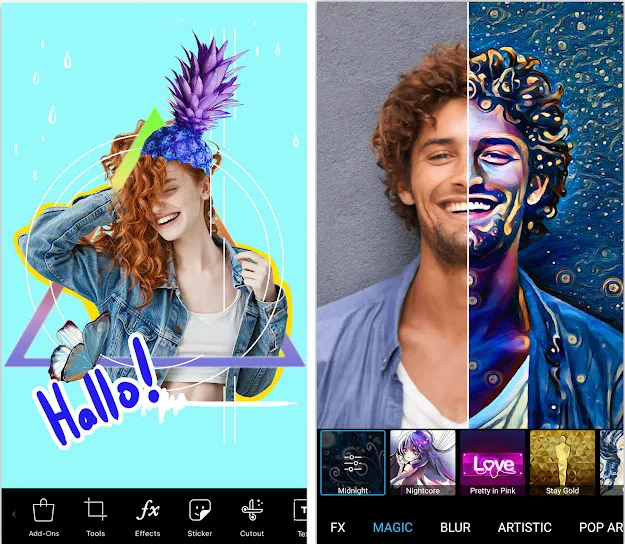 2) Video Editor
Editing Video is much easy just by using outstanding video maker with music.
Create exciting stories of life then create exciting videos on Picsart.
Add music in the video is much easier with lots of poplular music.
Crop video clips is also a key feature of Picsart.
You can easily use Glitch video effects on Picsart.
Video will be more attractive by adding trendy video filters.
Trimming video is easily possible by smart video merger tool.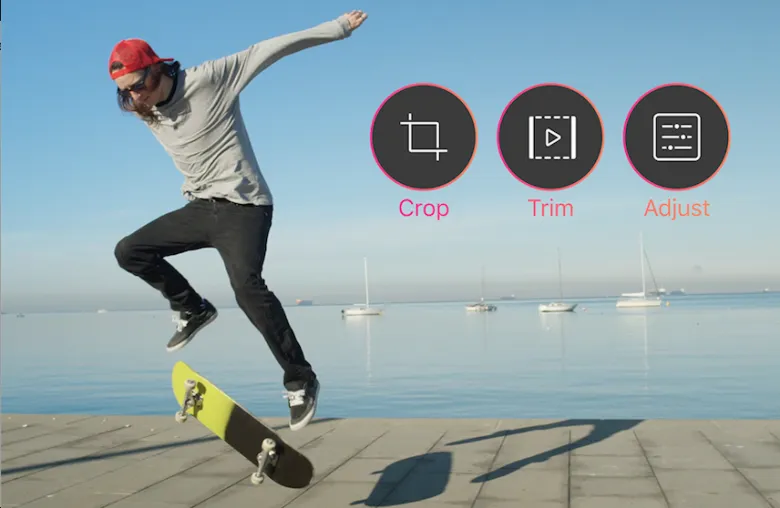 3) Collage Maker
Collage making is one of the easy feature of this app
Adding effects in collage is also easily possible here
It also has feature of meme generator by which we can create memes easily
One of the best feature of this app is it's story maker with collages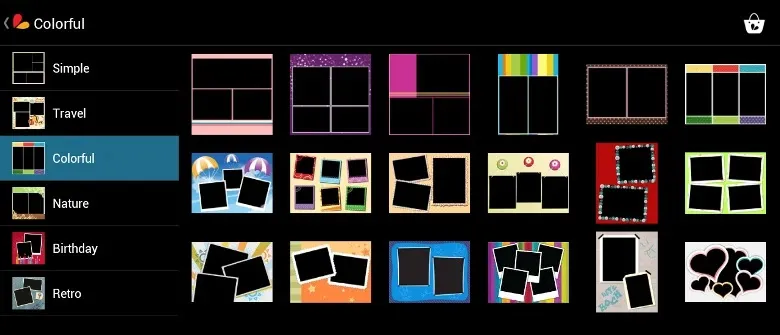 4) Drawing Tool
Picsart Draw feature is available for free with lots of cool customizalbe brushes, layers & pro drawing tools
Picture doodling and overlay features are also available here .
Art & illustrations are possible on scratch option by which we can make image looks fun and inspiring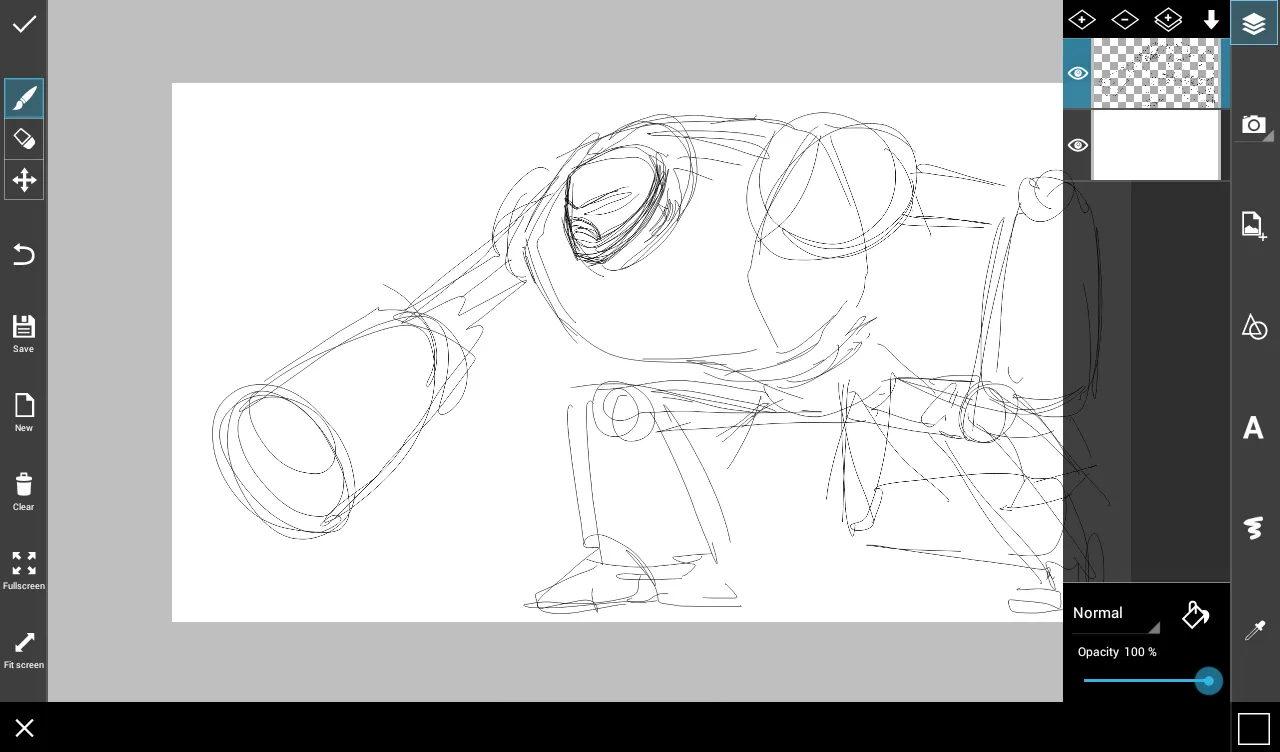 How to Install and Use

Pics

Art

in any Smartphone
In this section, you will get to know as what are the steps you should follow to install Picsart app in your phone by the steps given below
Step 1- You can do two things, First you can go to play store and search for PicsArt or else you can click on playstore. Similarly, You can go to ios Appstore and search for PicsArt or else you can click on Appstore
Step 2- After installation, give access to all the required permissions like camera, gallery, drive and mic etc. then start editing.
After downloading, Just open the picsart app and you will see the below screen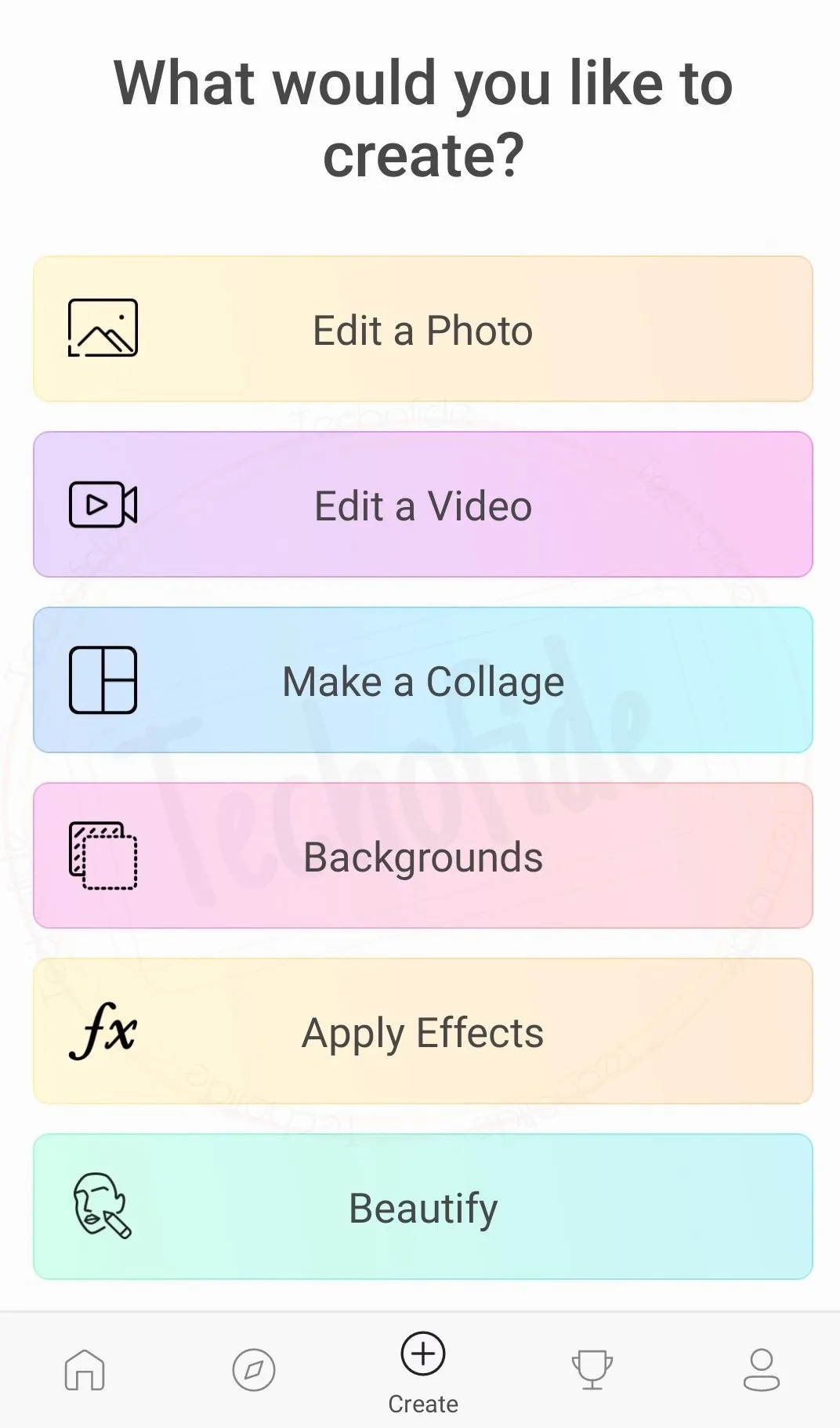 In this section you will get to know as how to edit photo on this app and how to use all the tools of this app
First of all you will have to select an image from your gallery just by tapping on "Edit a Photo"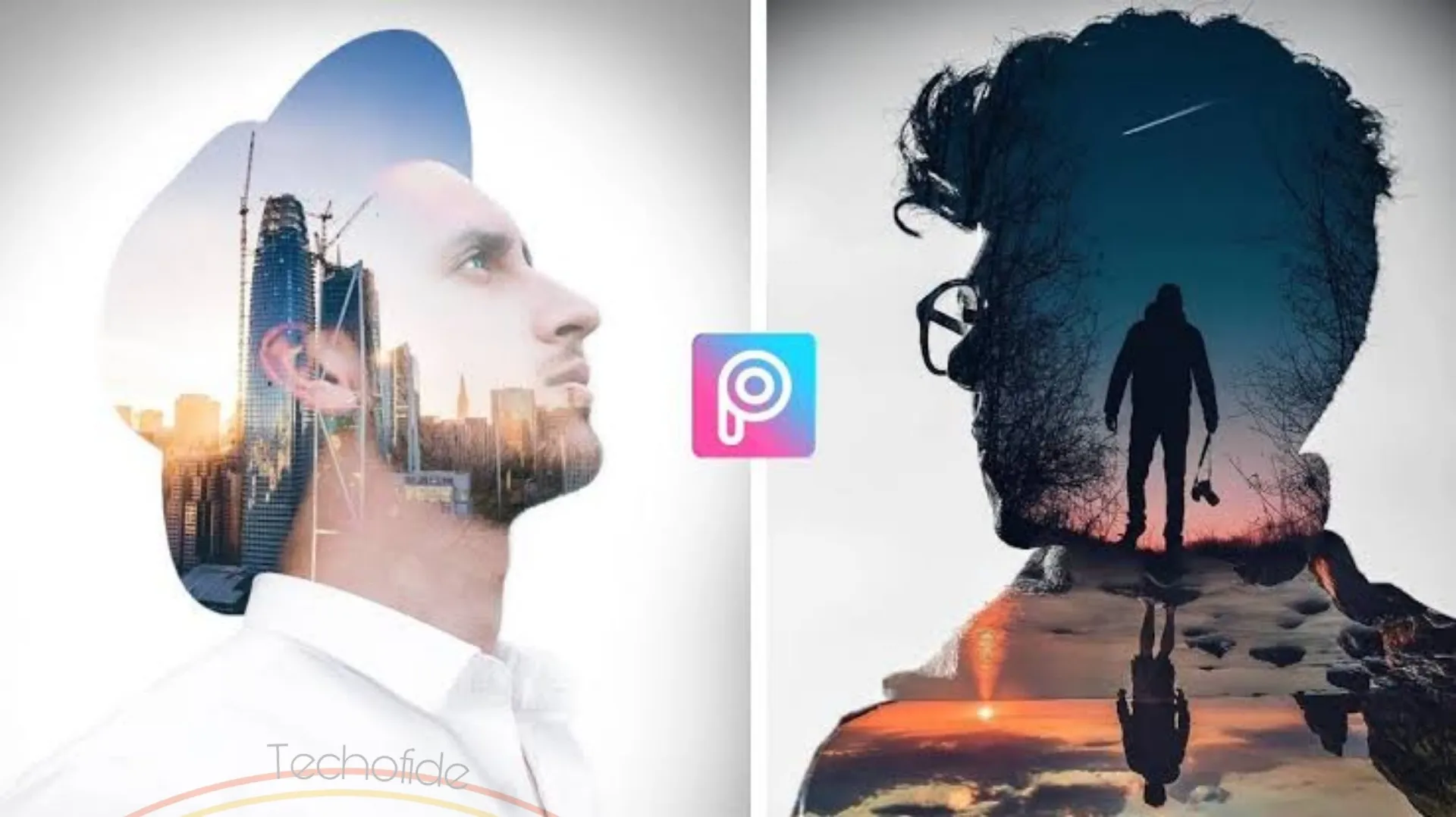 Tools
In this tool, you will get to know all about the The Gold membership features, tools as well as validity of that membership
You will also get 7 days free trial if you install this app for the first time. As this memberships have endless features too.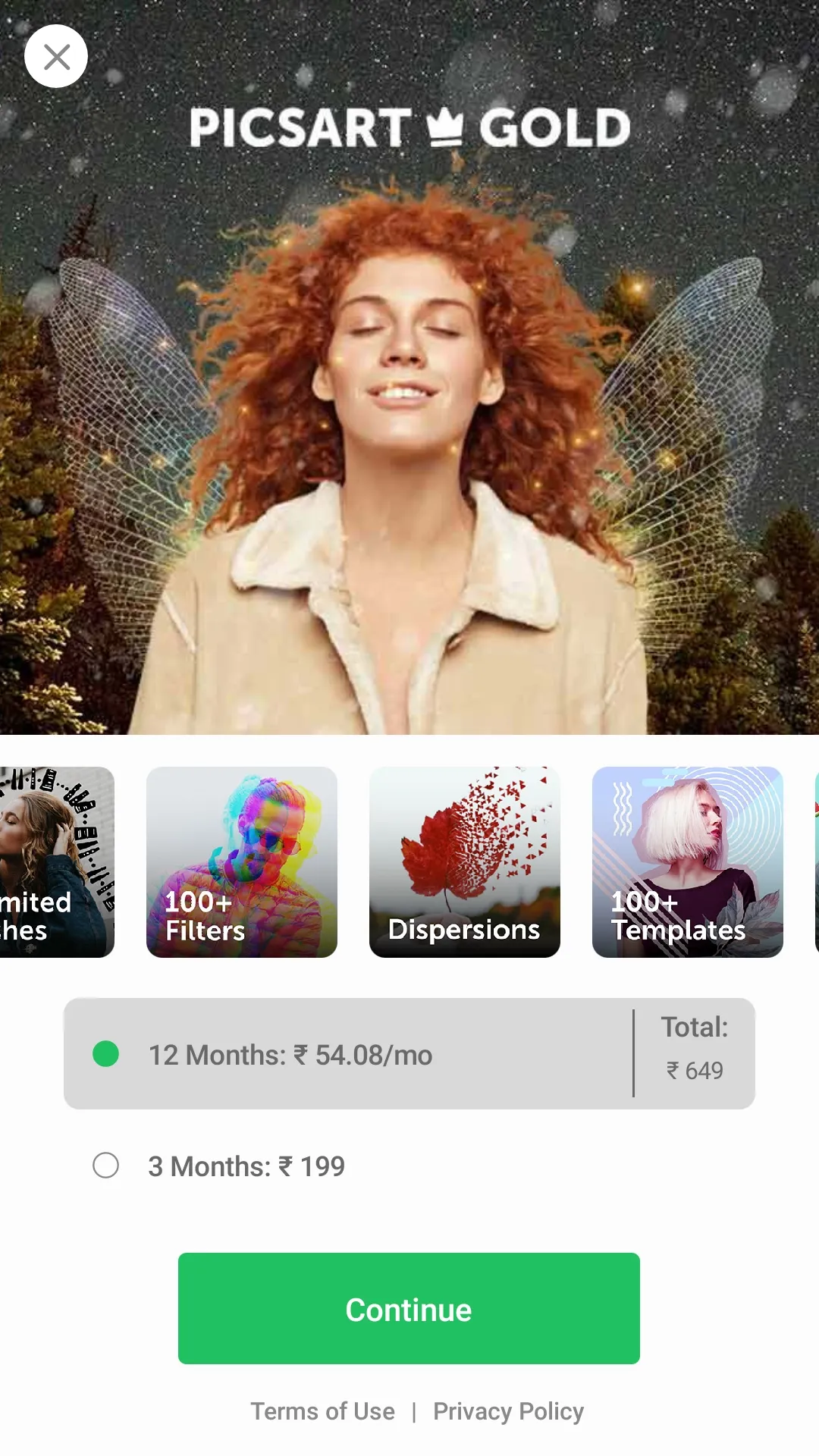 This tool consists of 16 mini tools and each toll have different features. So lets see the function of each mini-tools one by one
Crop: In this tool, we can crop the size of any image in any ratio like 3:4, 3:2, 16:9; Square or Free size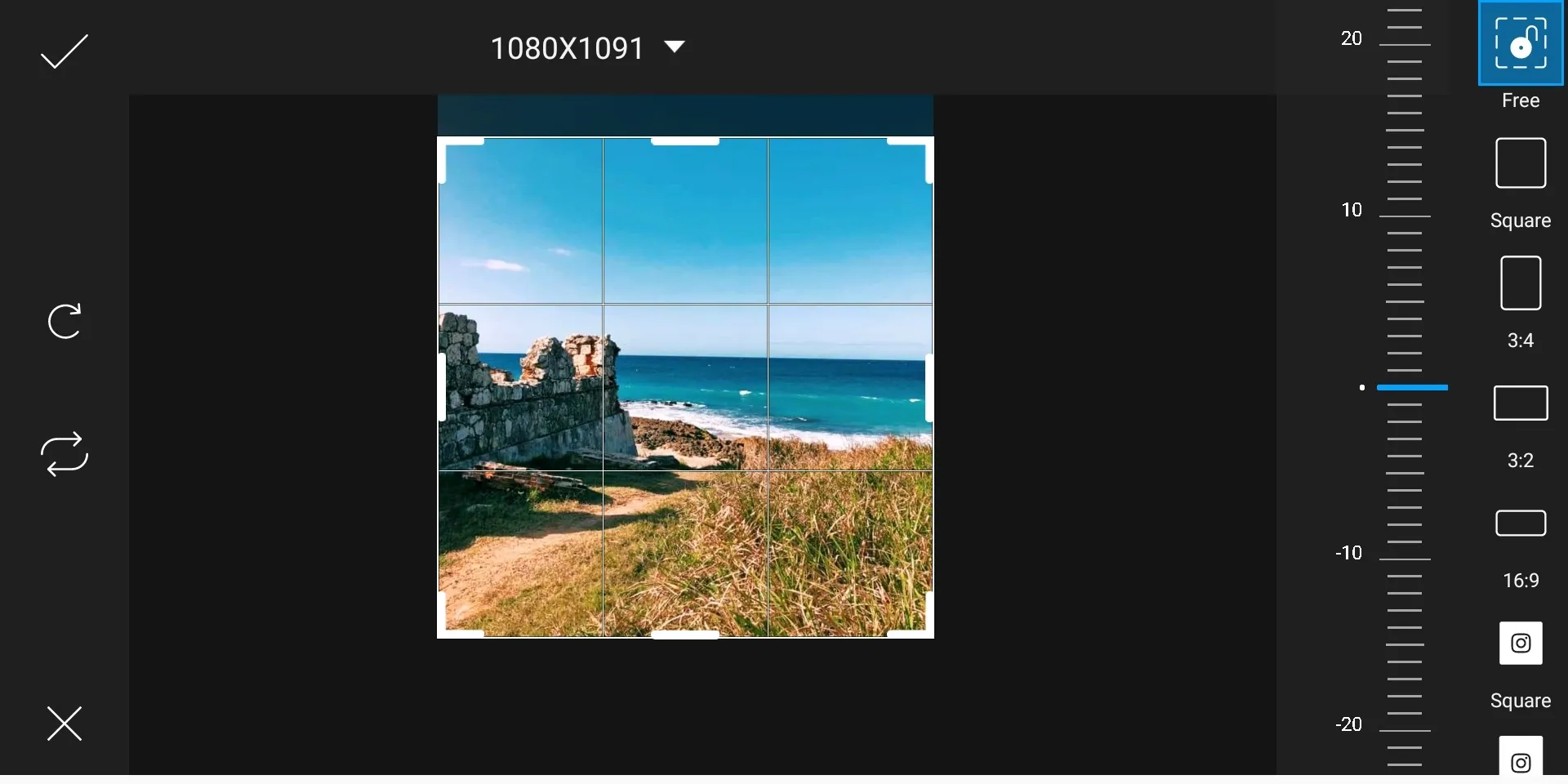 Free crop: In this tool, we can crop an image in indefinite shape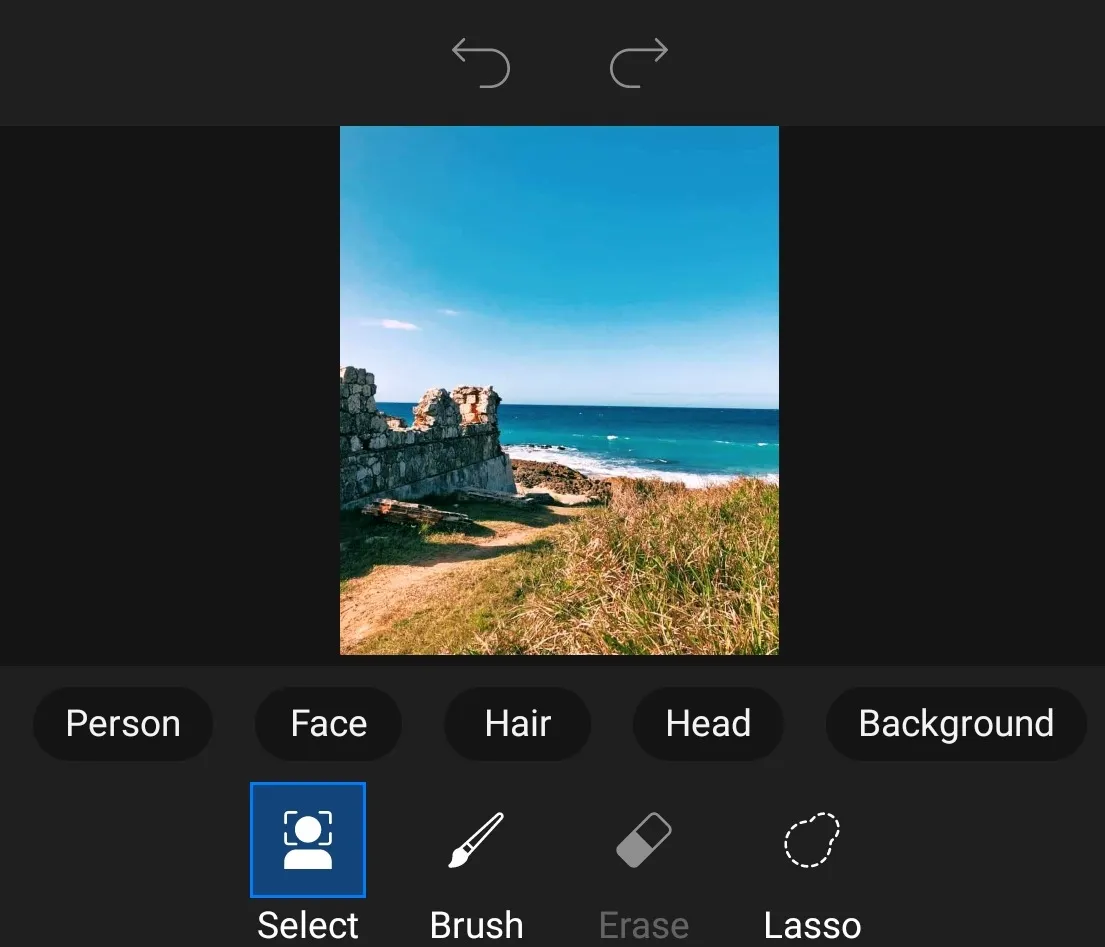 Shape crop: In this tool, we can crop an image in some definite shape like circle, rectangle, square, oval, Rhombus etc.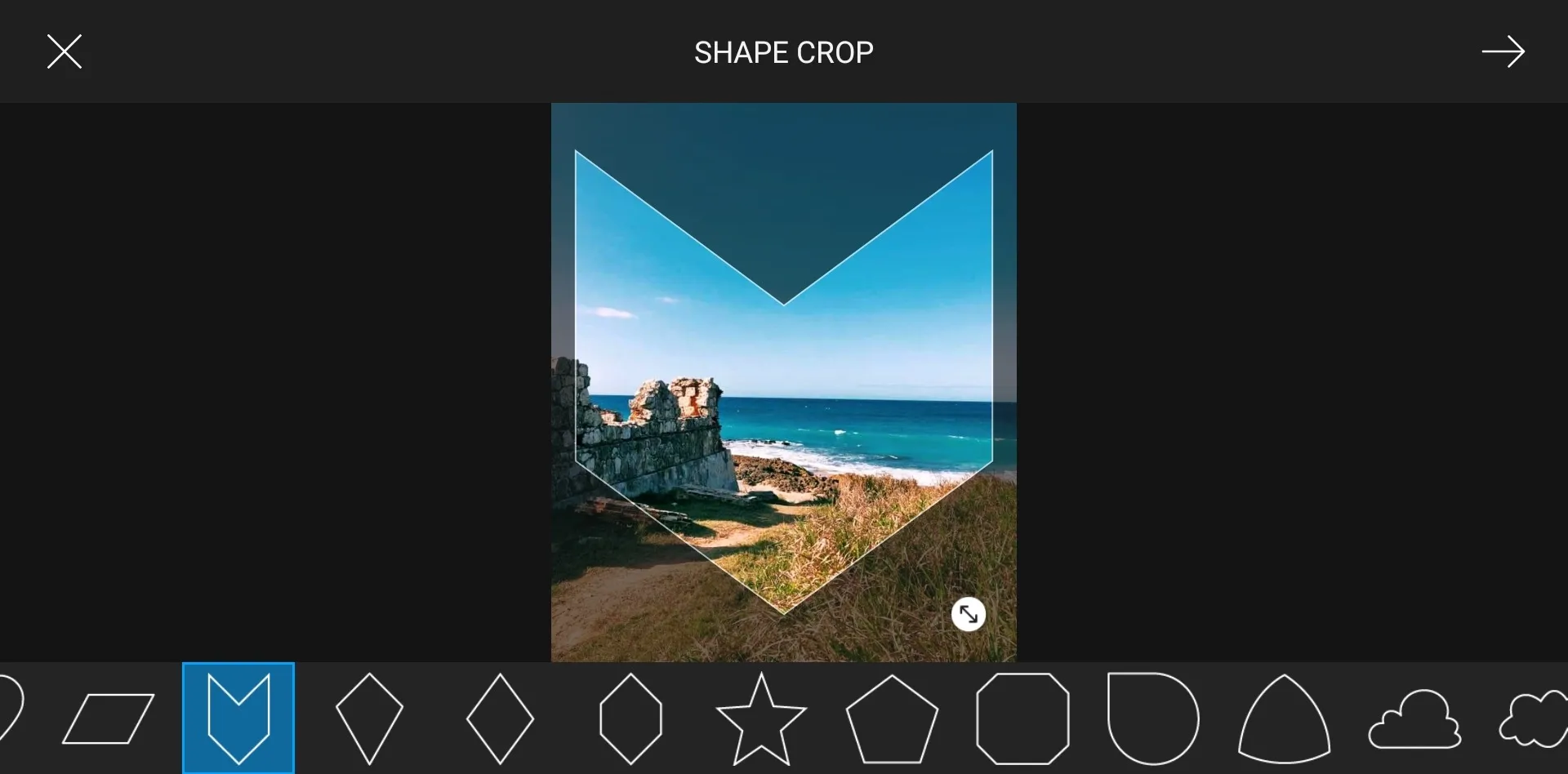 Dispersion:

In this tool, we can select a small part of image and make the dispersive effect of that portion.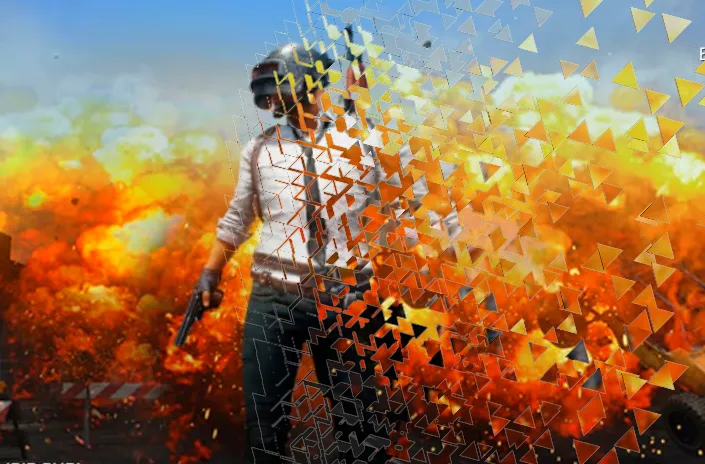 Clone: In this tool, we can make a clone of any portion or object of image just by selecting the area from where you want to make clone and then tap to clone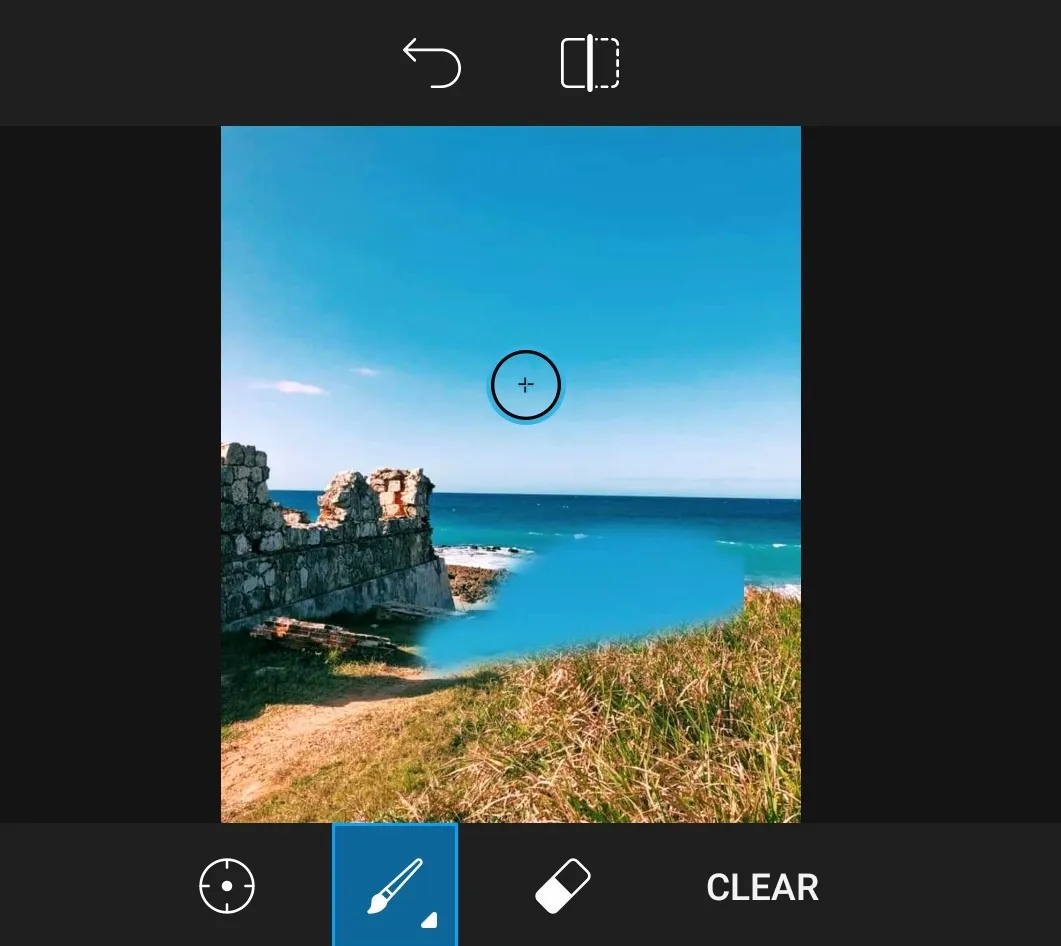 Remove: This tool only works for Gold member. In this tool, we can remove any unwanted object or things from the images just by tapping in that object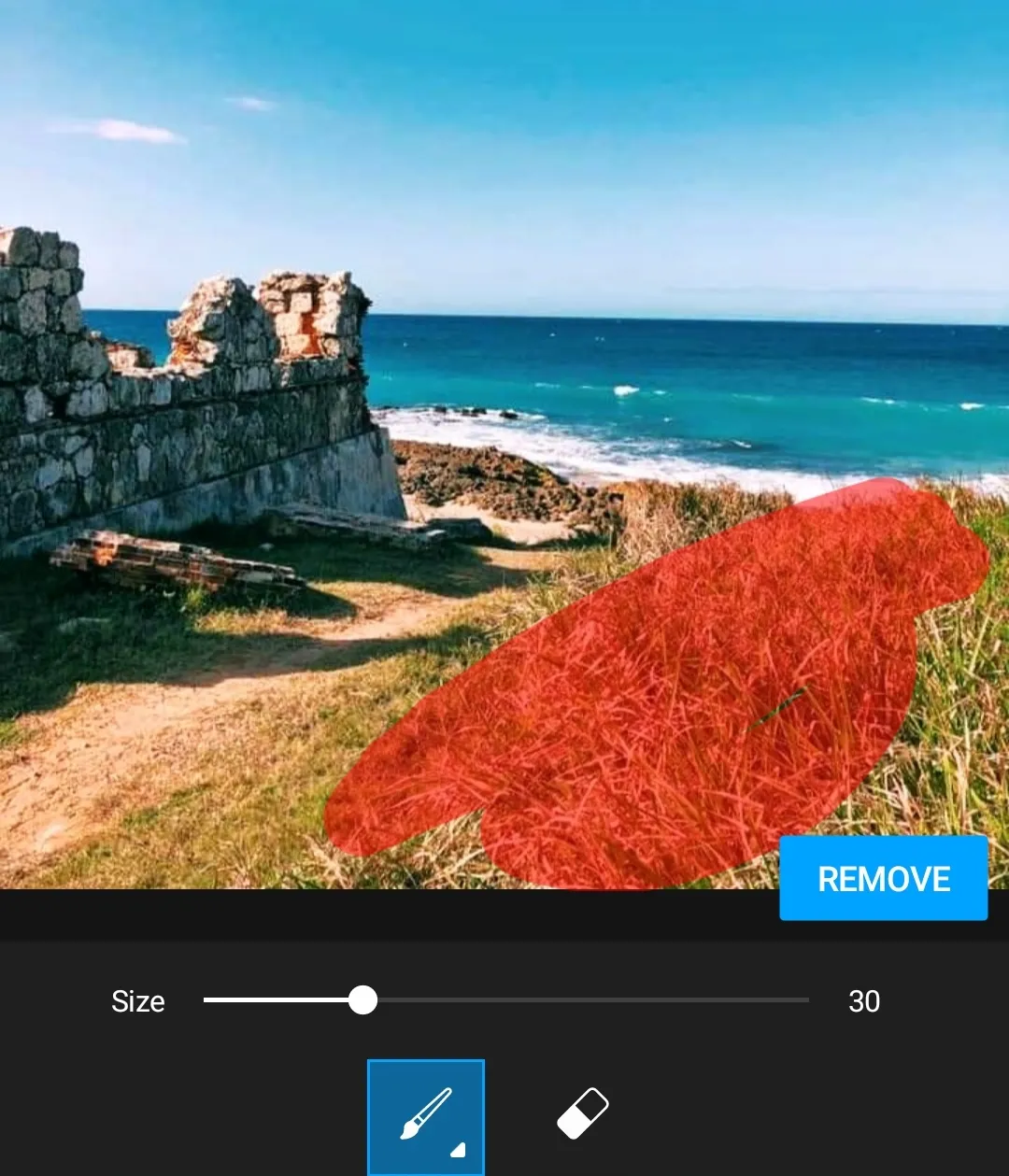 Stretch: In this tool, we can stretch any portion of an image just by tapping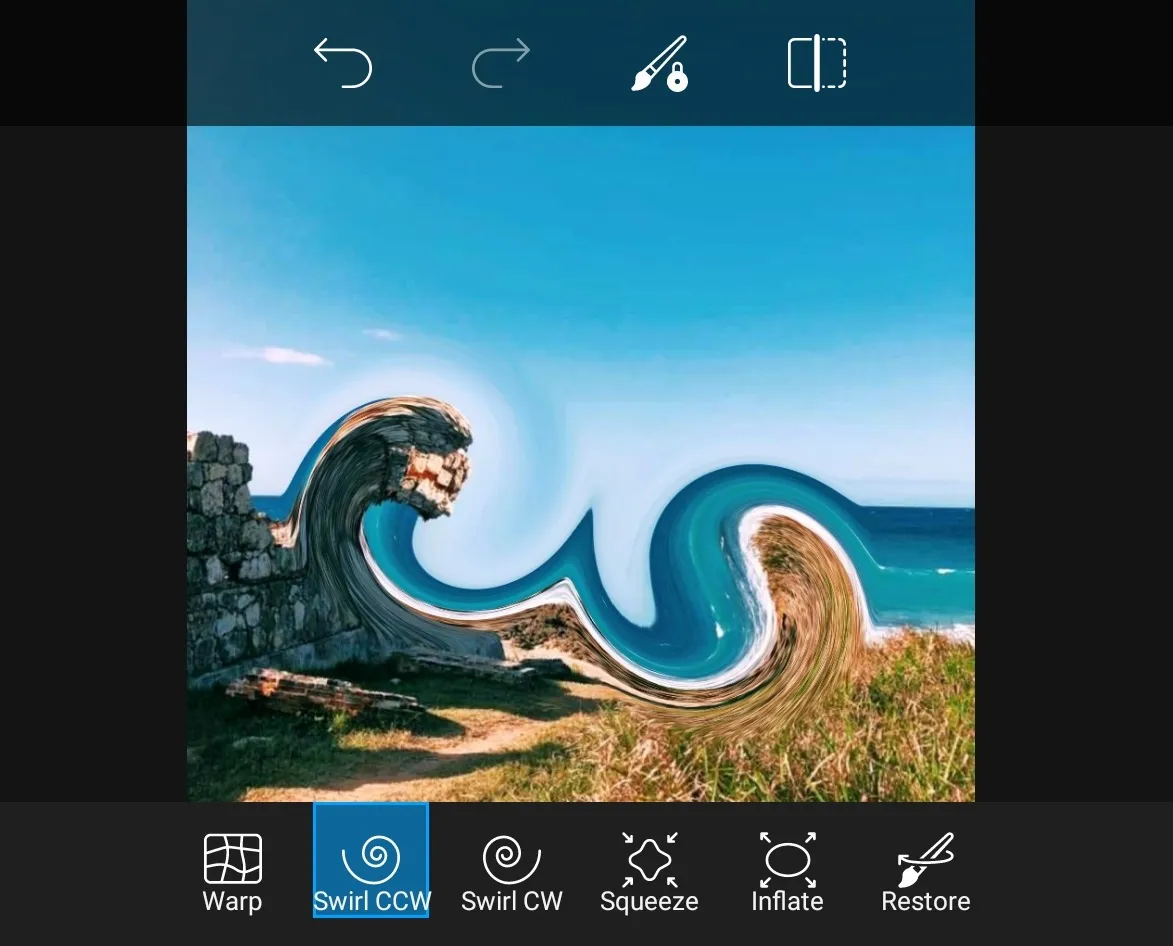 Motion: In this tool, we can convert any portion of image in motion effect just by selecting that portion of image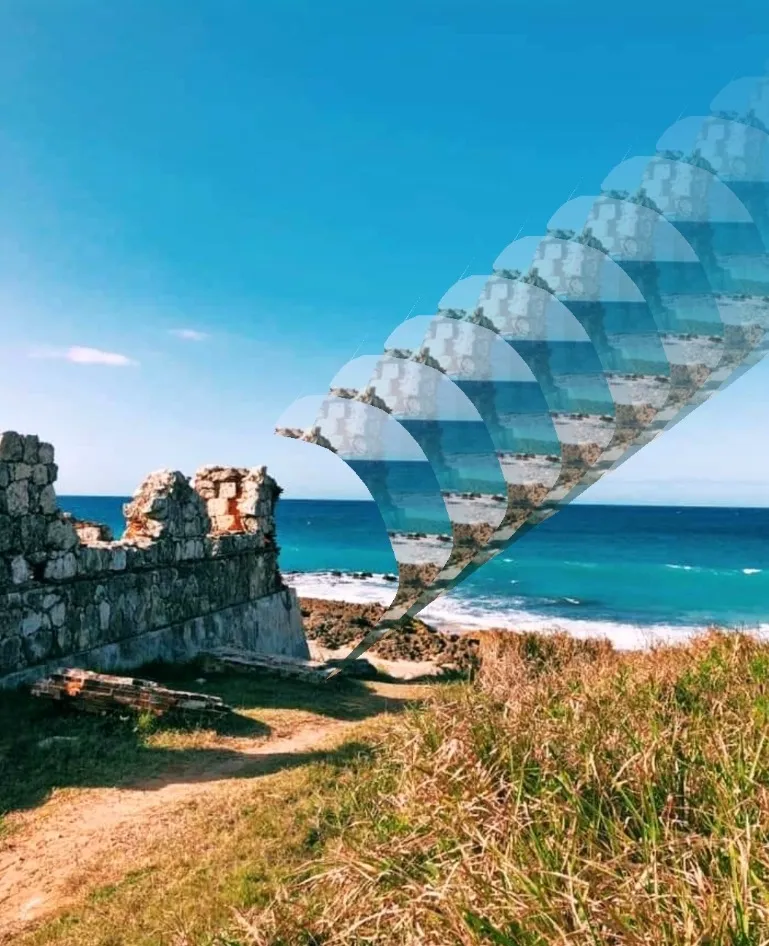 Selection: This is one of the most useful tool of Picsart. We can select any portion of the image and copy that portion then paste it on any other portion of image very easily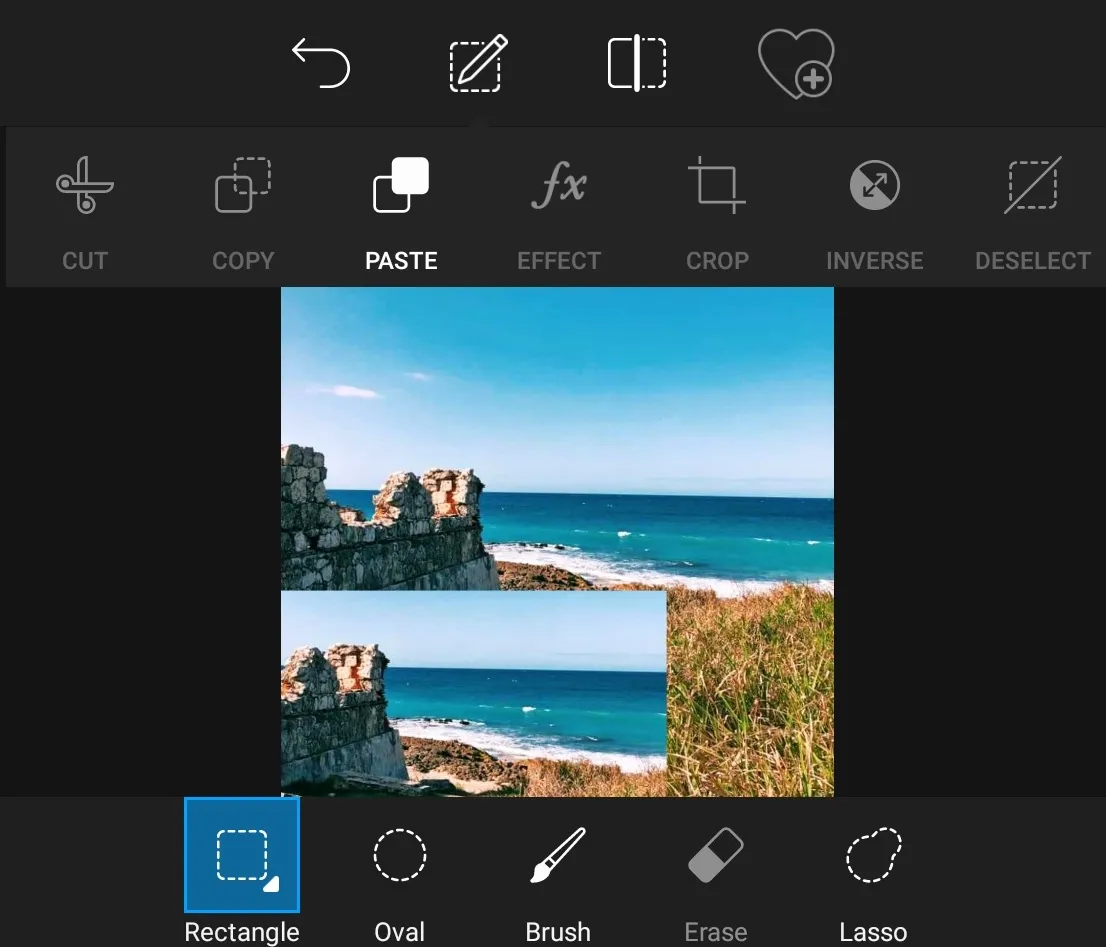 Curves: In this tool, we can adjust the colour of any image by changing the position of graph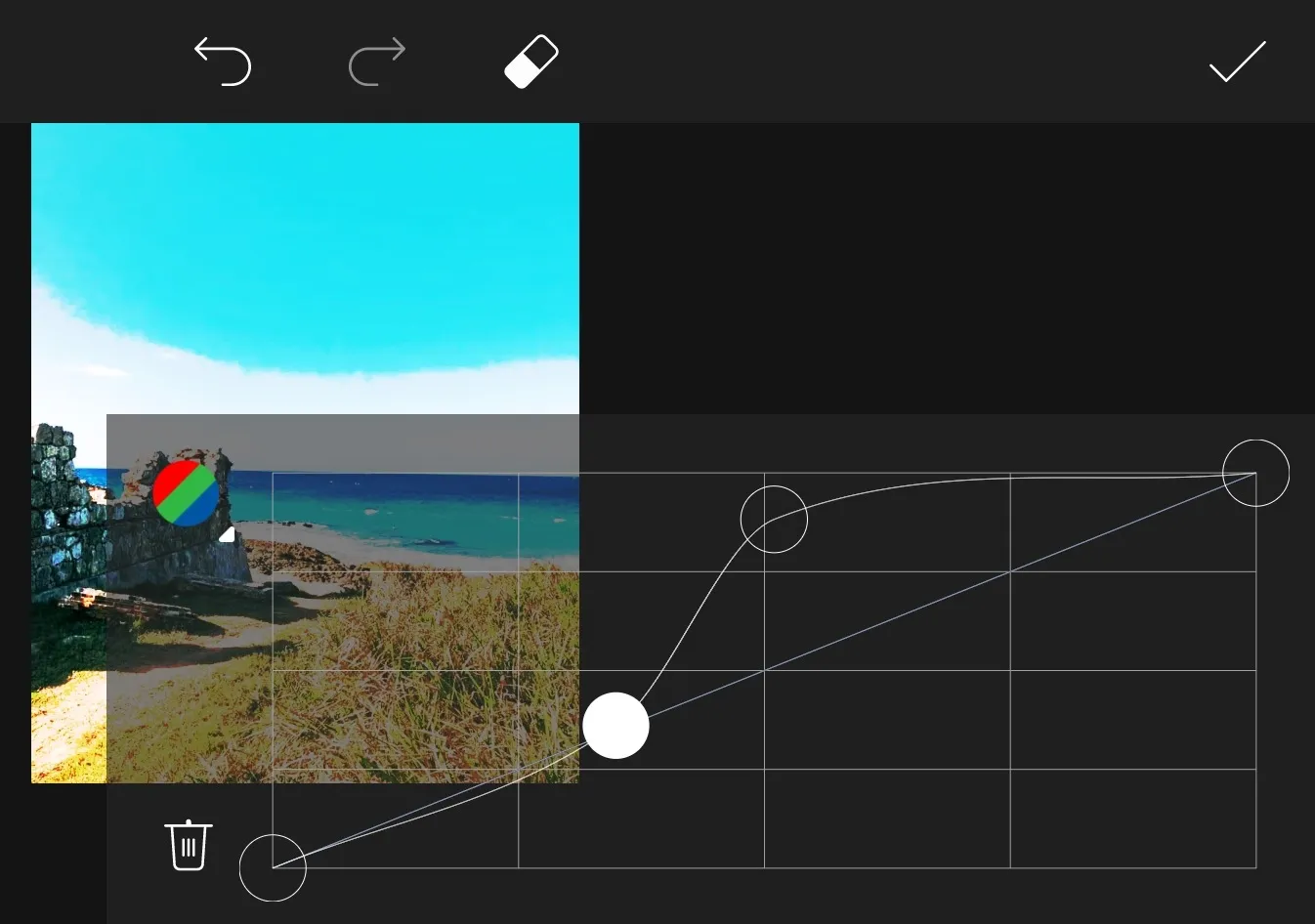 Adjust: This tools is used to adjust the brightness, contrast, saturation as well as highlights of any image

Enhance: This tool is used to enhance the quality of any image

Tilt Shift: In this tool, we can blur the image and focus on the main object as in circular form or in rectangular form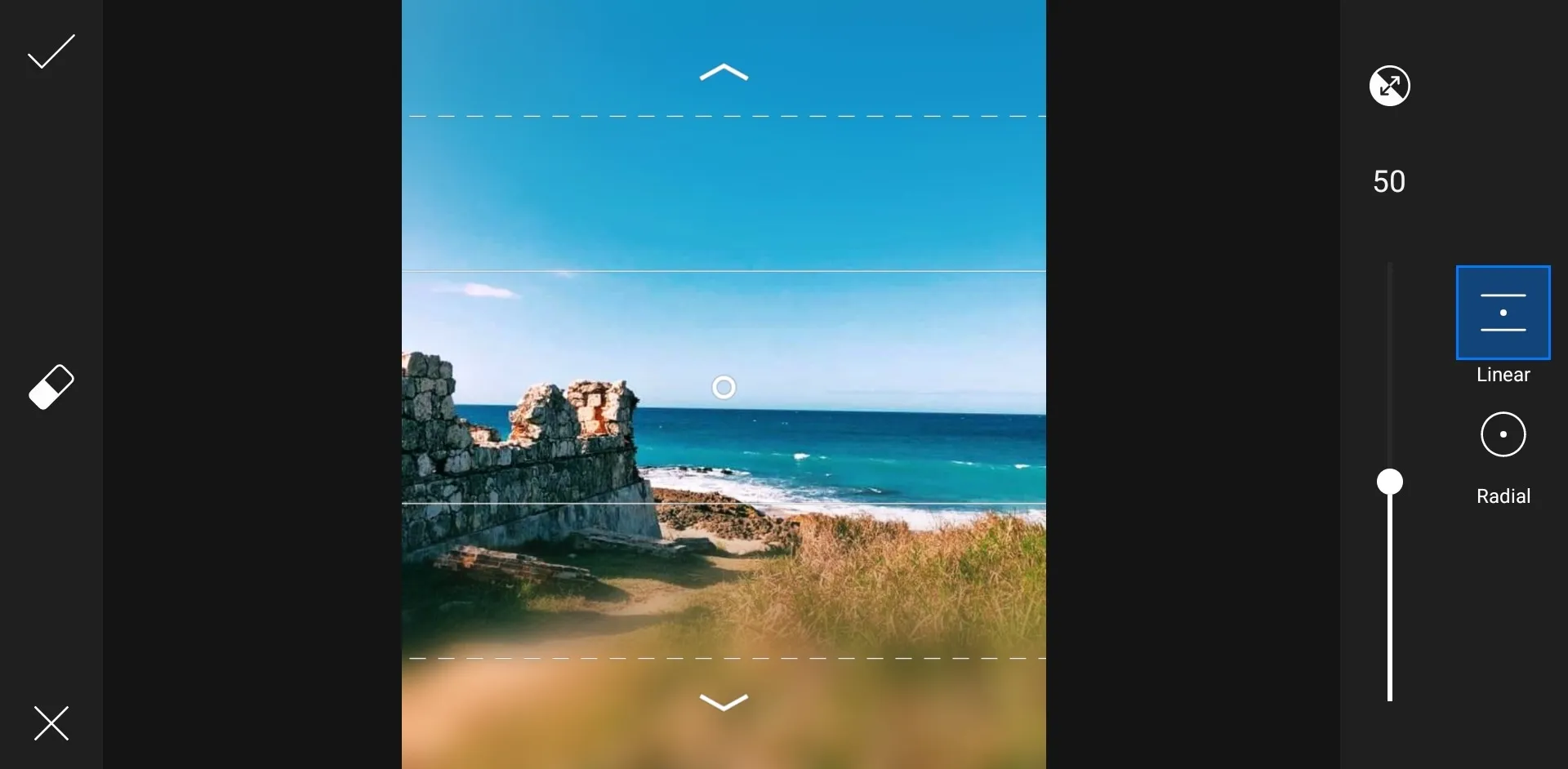 Perspective: In this toll, we can tilt the image towards backward or forward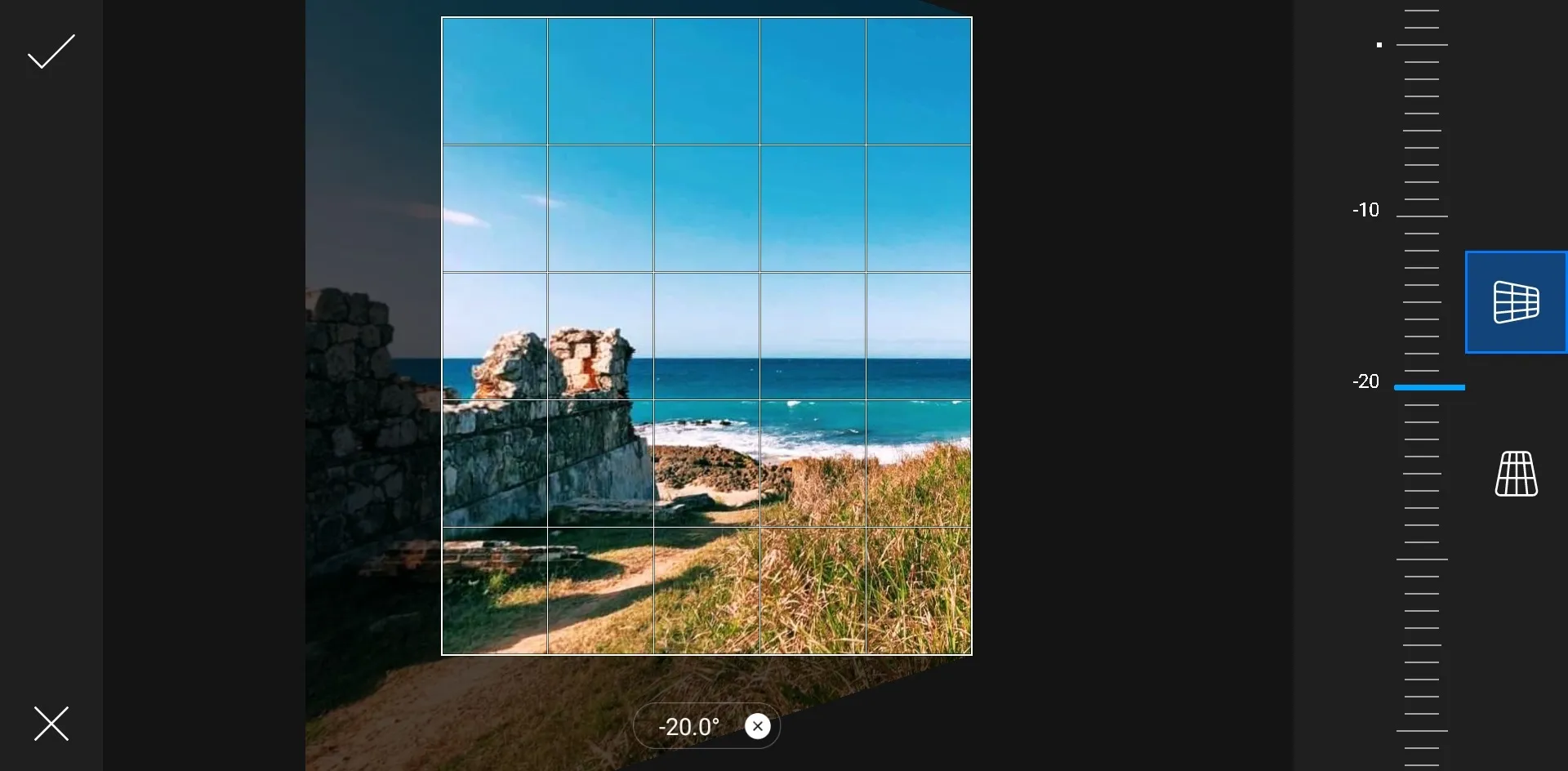 Resize: This tool is used to change the size of any image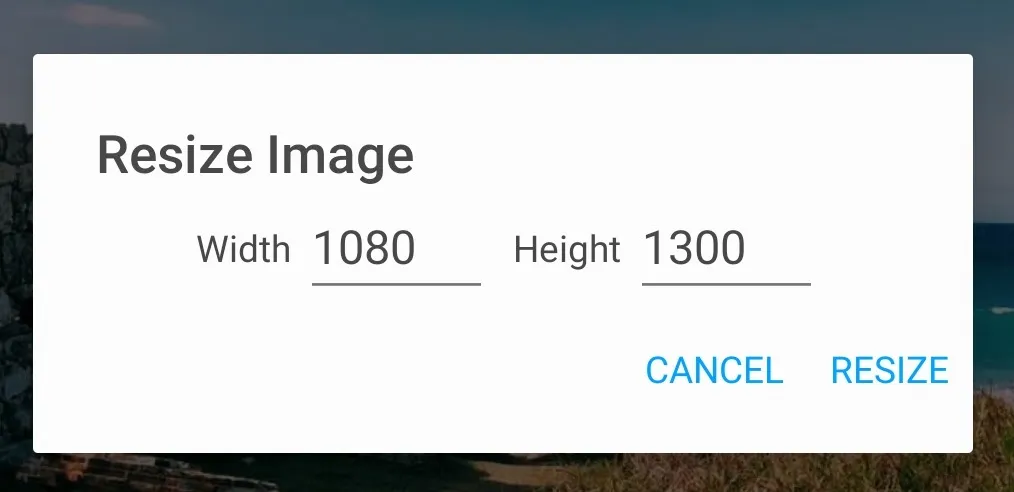 Flip/ Rotate: In this tool, we can flip an image as well as rotate that image

This tools contains many effects or filter of different form like FX, Canvas, Sketch, Blur, Artistic, Magic, Popart, Distort, Paper, Colour. So, lets see the functions of each effects. You can easily apply any of them.

FX-

In this effect, we can use many filters with little twik in colours.
Canvas- In this effect, we can use filters of canvas colour effects.
Sketch- In this effect, we can change our image in sketch form.
Blur- We can blur any image in many blur lens form as well as we can also change the intensity of blur in any picture and focus on subject easily.
Artistic- we can use some awesome artistic filters in this effect and give picture a perfect look.

Magic-

We can use some magic colour effect here. You can use prisma effect here.
Popart- We can use some pop art filters in this effect.
Distort- We can use filters like mirror, fish eyes, cylinder mirror, fan in this effect.
Paper- In this effect, we can use filters of different papers like newspaper, lining notebook, plane vintage paper effects etc.
Colour

-

we can use some key features like colour splash, colour replace, hue, black and white effects here.
This tools is used to beautify any image, It is mostly used to enhance the beauty of selfies. In this tool, we can enhance face, remove wrinkle, smooth the object bremish the portion and adjust the eyebag.

In this tool, we can use lots of sticker but we have to download the sticker before using it. Picsart have a huge content of stickers along with emojis which user can use according to his choice.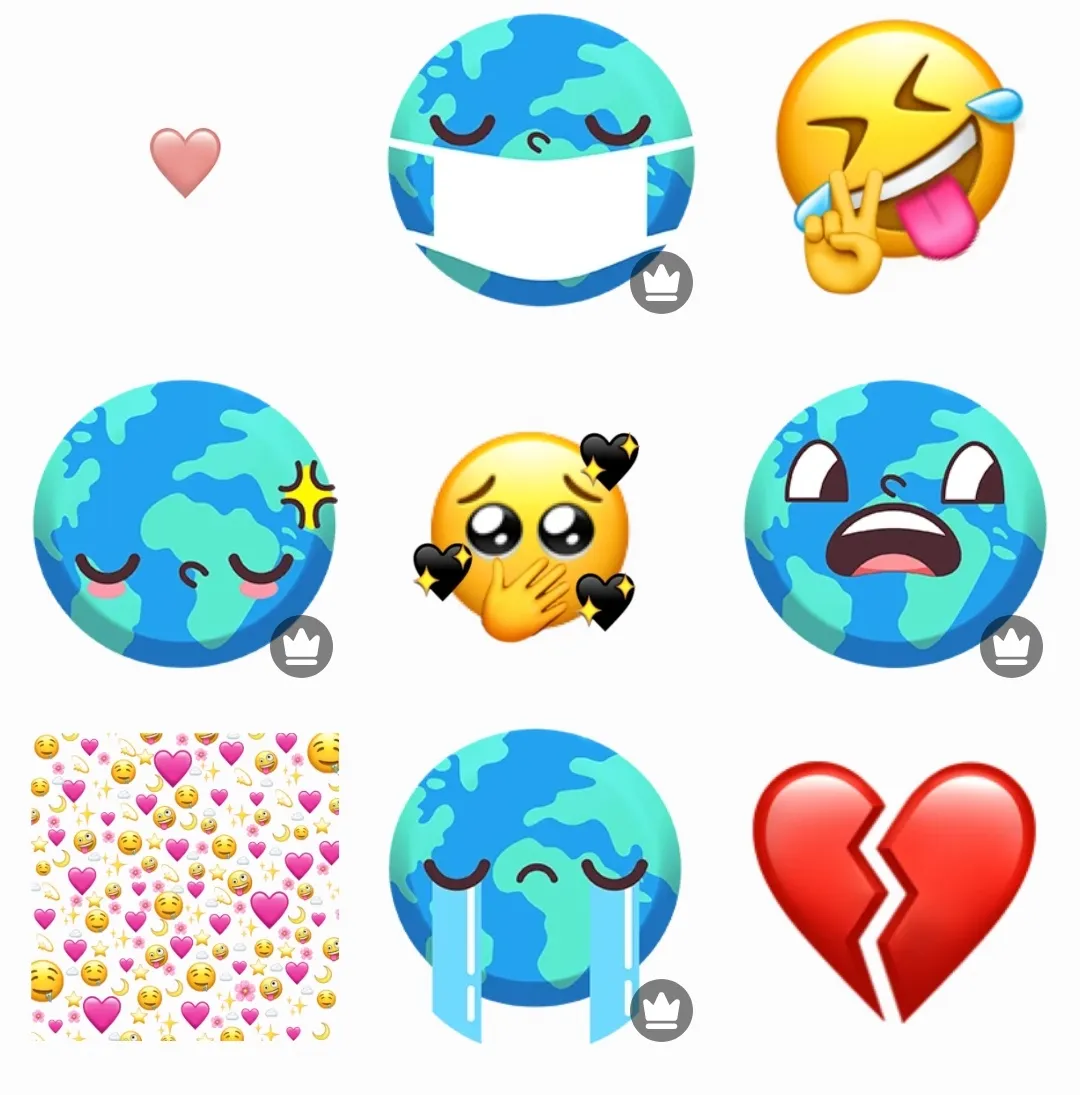 This tool is used to cut an object from image. This feature works on both online and offline mode as in online mode cutout works automatically where as in offline mode, we have to use this feature manually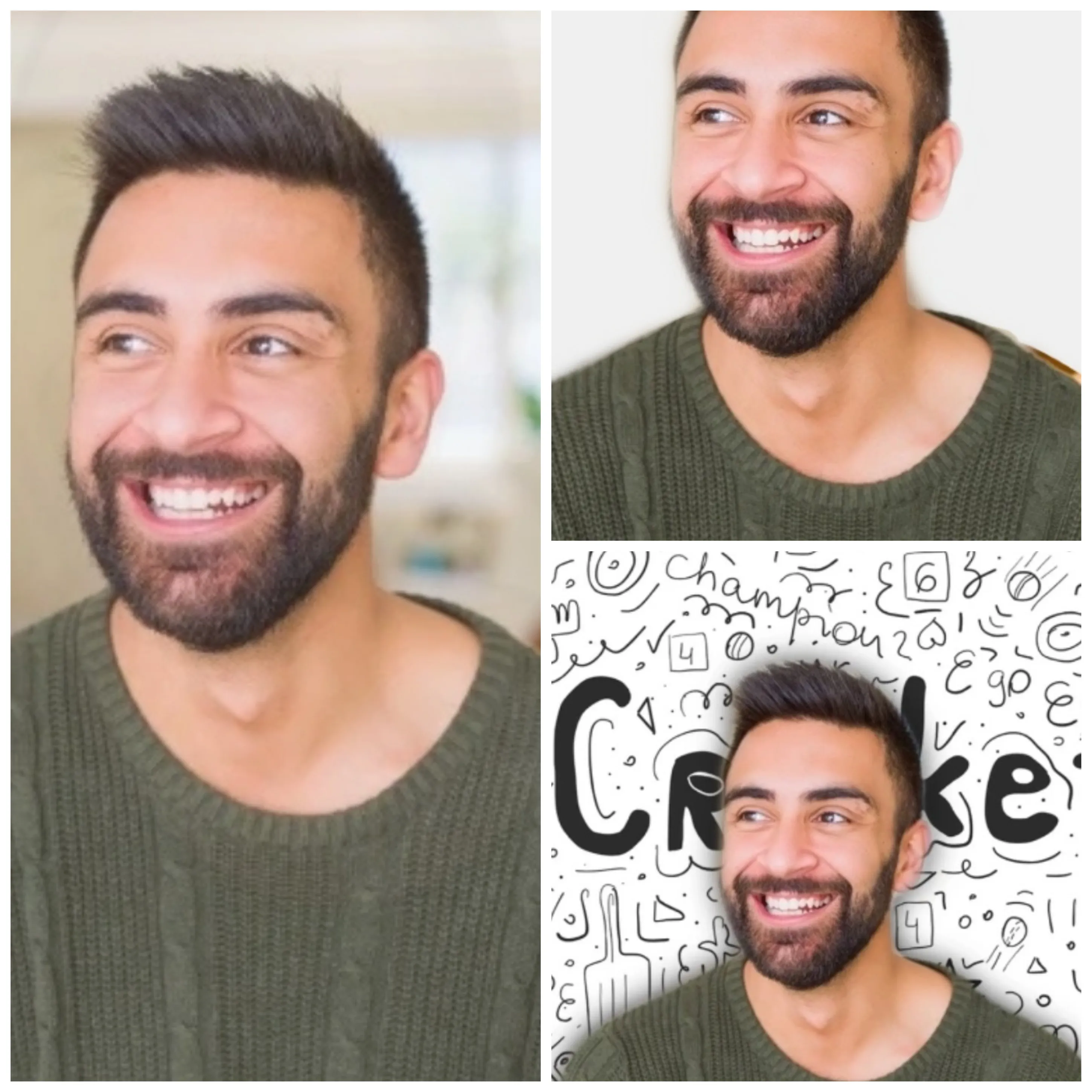 This is a common tool which is available in most of the editors but picsart text tool have fabulous collections of font as many of it's fonts are free and many of them requires gold membership subscription to use them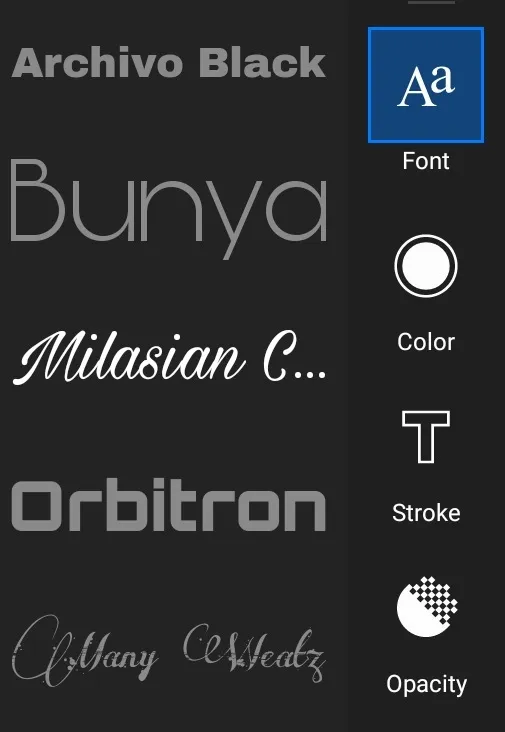 This tool allows us to add or overlay any photo afterwhich we can blend,crop,adjust, or optimise the image along with opacity controller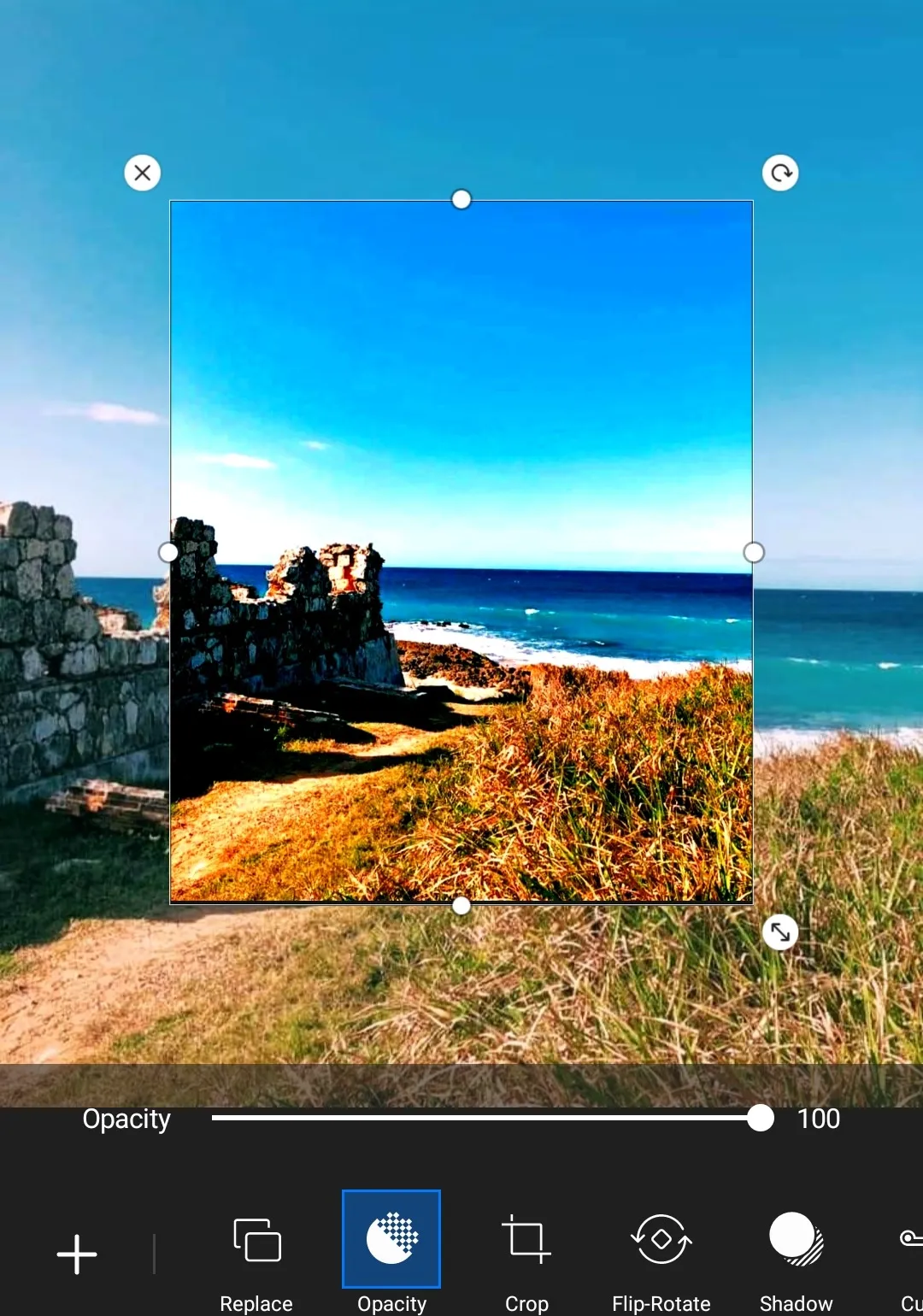 This tool has only one feature which is to adjust the size of any image, and fill it's background.Their are already a lots of templates available for user.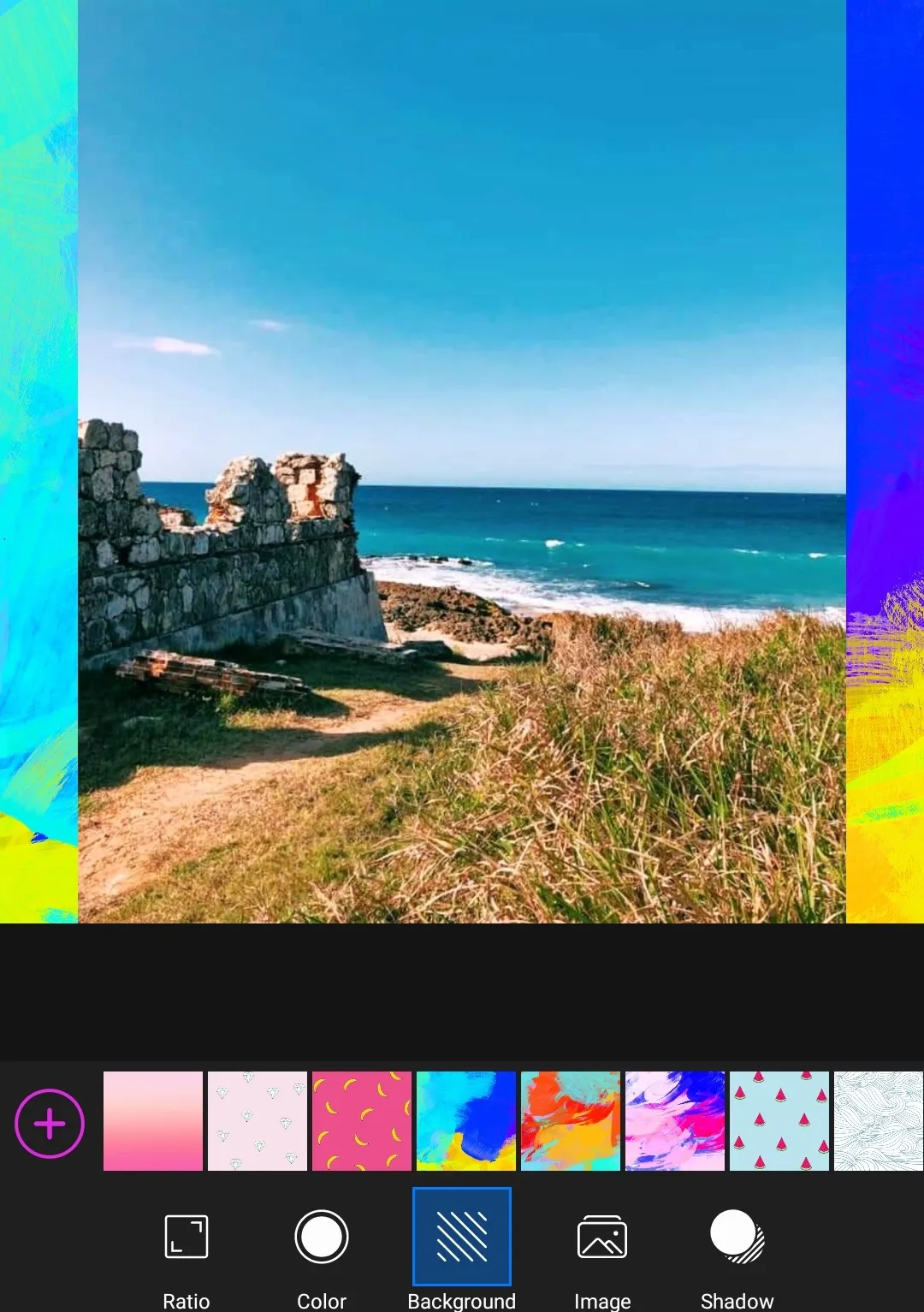 In this tool, you can use brush of different types brush in different shapes and colour like maps notation and dots. You can also use making line of red and blue in this tool.

This tool is used to fill the border or add the border on any image. picsart allows us to use a lots of free borders which are really of good quality borders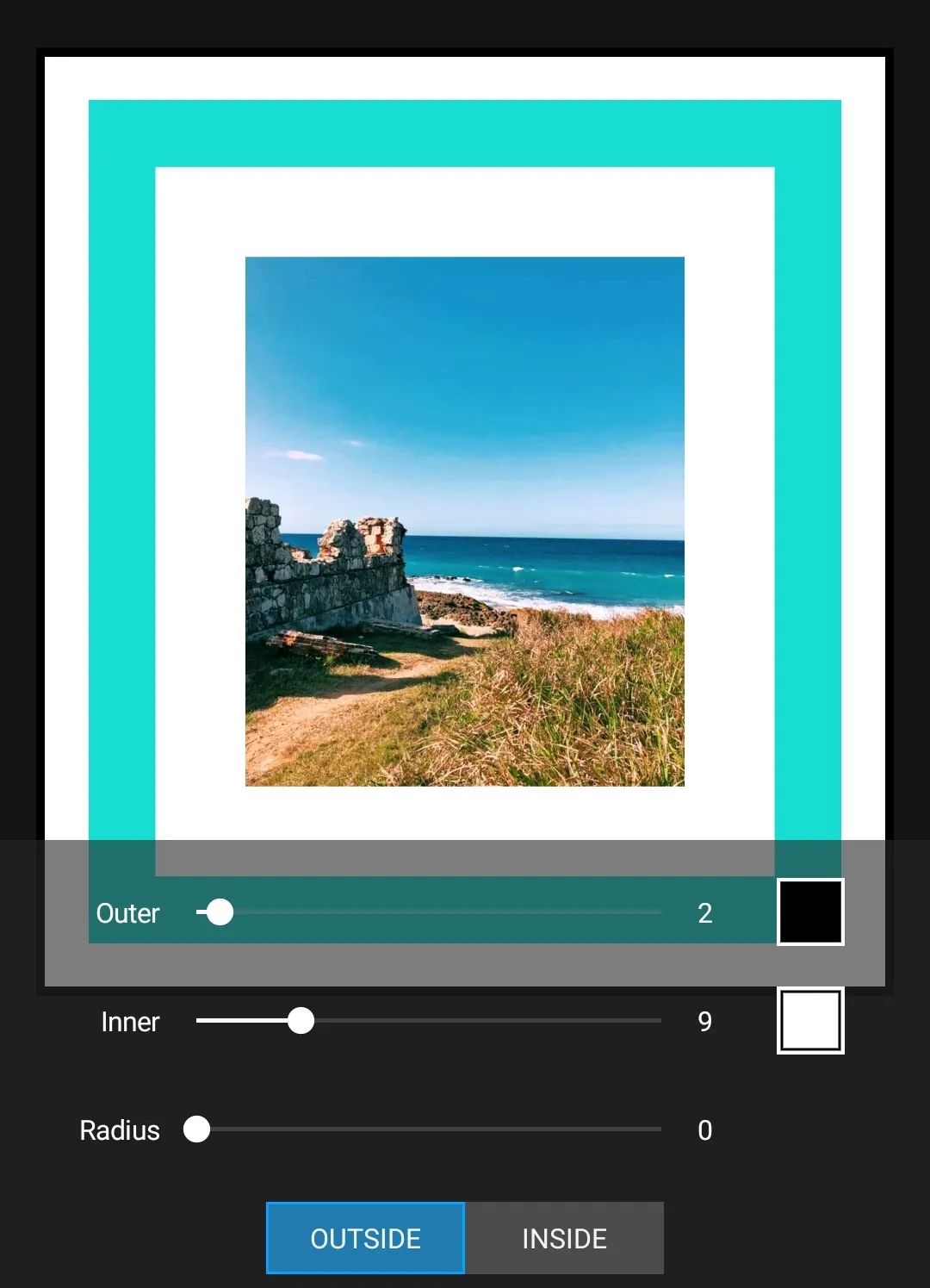 This feature of Picsart is unique as we can use sun light, moon light or many more mask lights in this tool. You have huge options of mask effect.

We can draw anything on the image with this tool. Interface we can draw text, shapes as well as many creative things in this tools which you can feel after using it. Users can also use layer in this tool.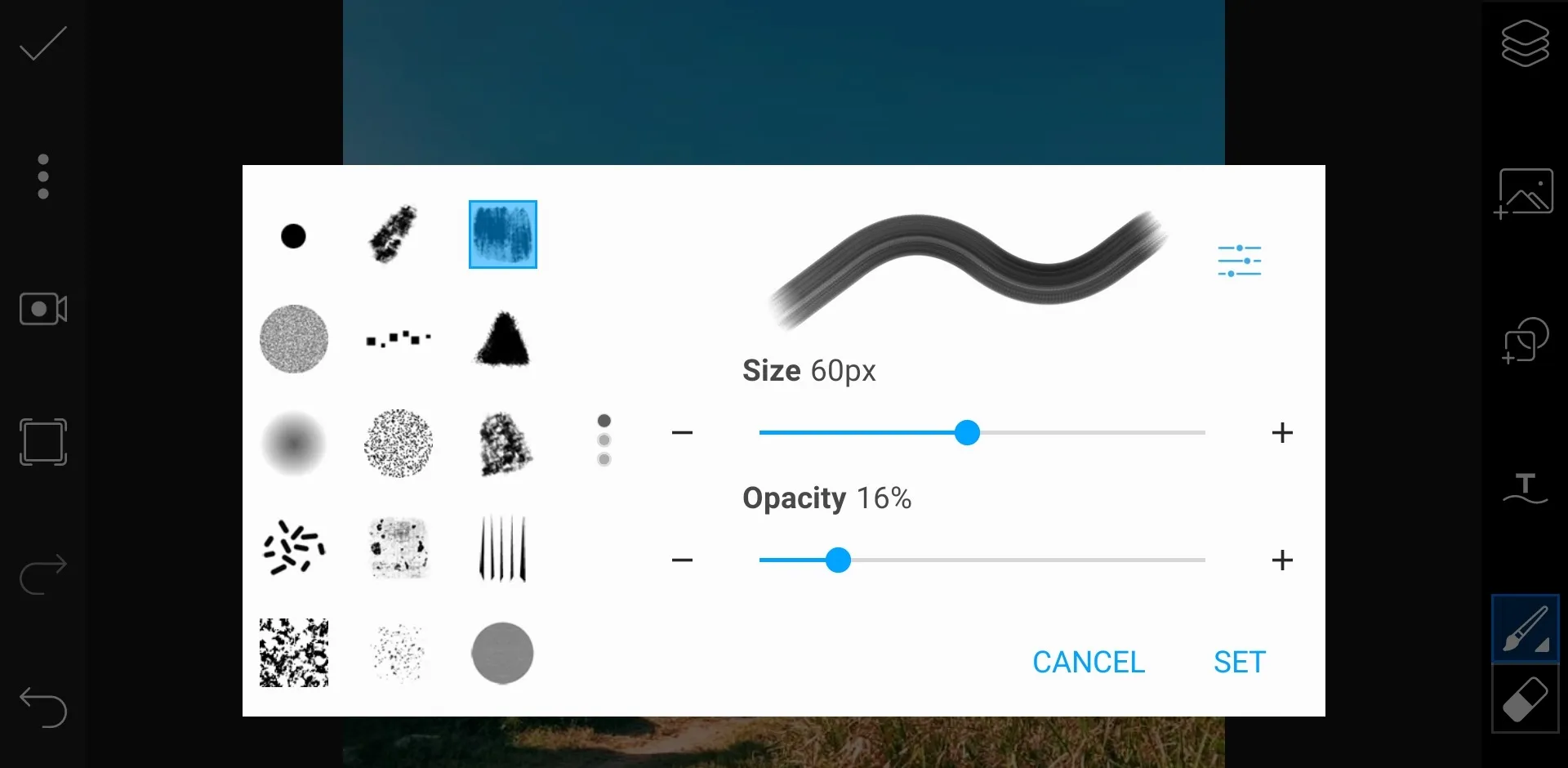 This tool is one of the finest tool of this app as this tool glorifies our image just by adding a lens flare. You need Internet to use this feature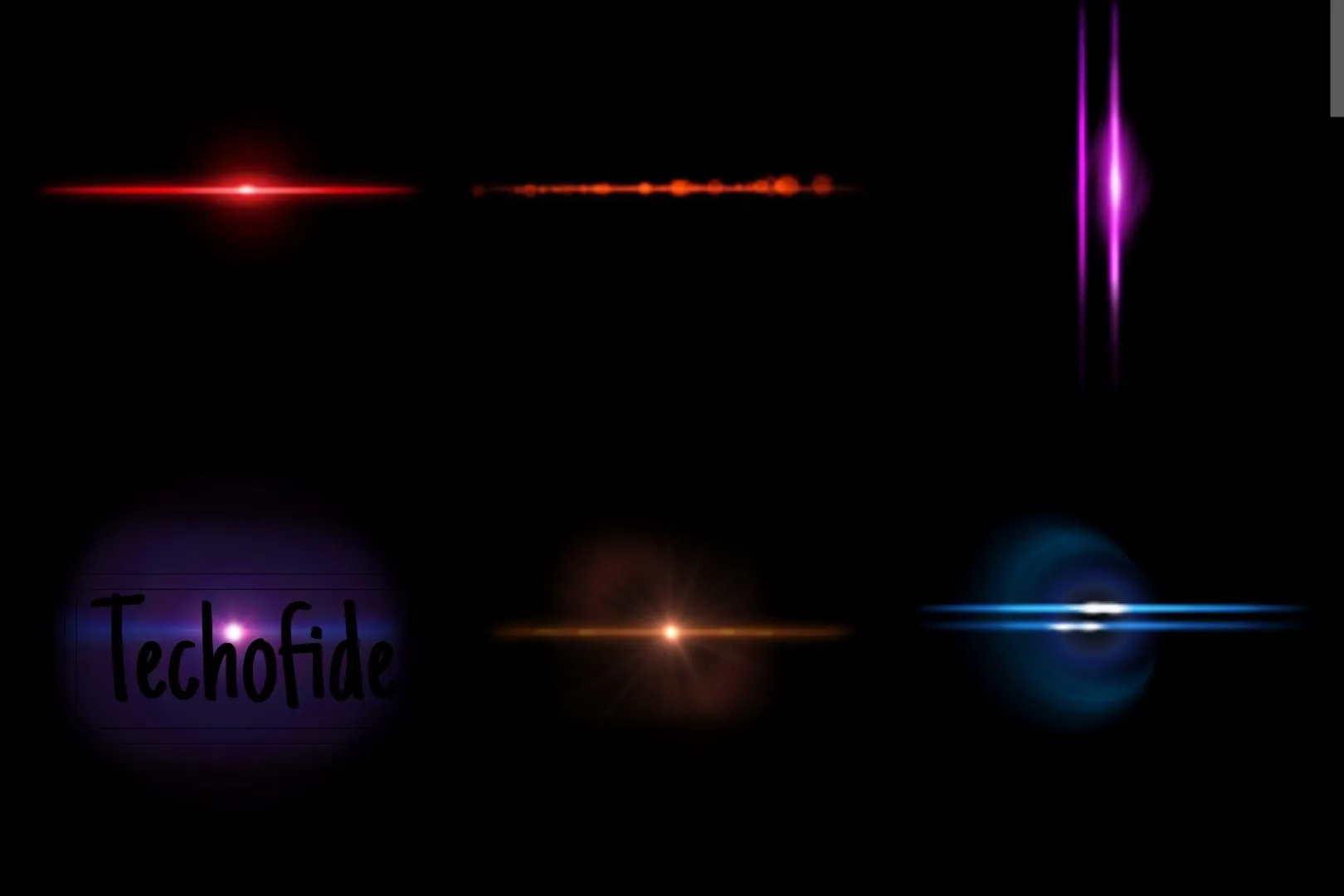 This tool is used to add mask of definite shape on any image. This tools have some really shapes for mask

This tool is only use to add frame in any image

This tool is use to add callout on any image by which we can type the thinking of any object of that image.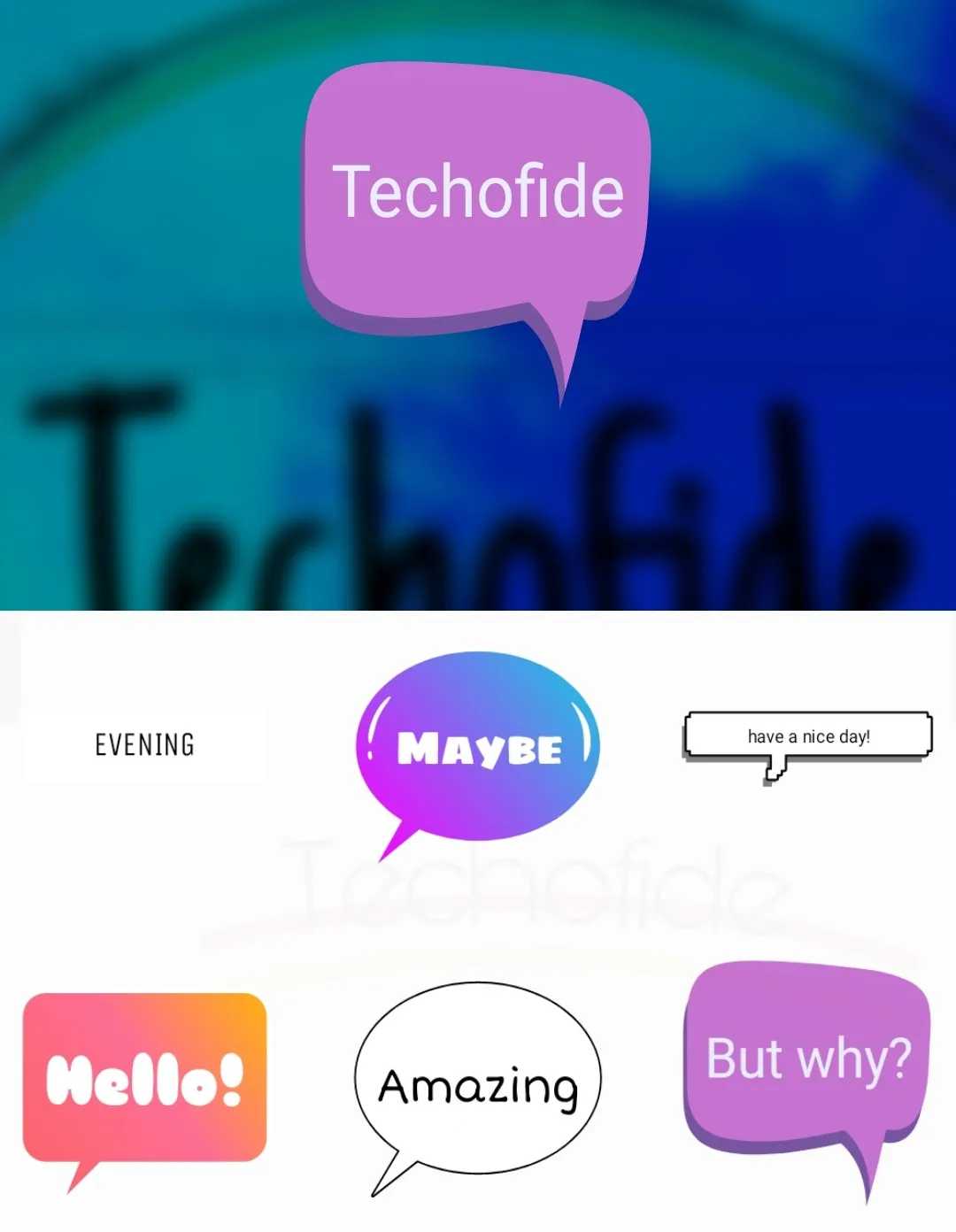 How to Add and Edit Video-

Pics

Art

Editing
Step 1: Open picsart
Step 2: Click on edit Video
Step 3: Choose a video from the gallery
Now you can start editing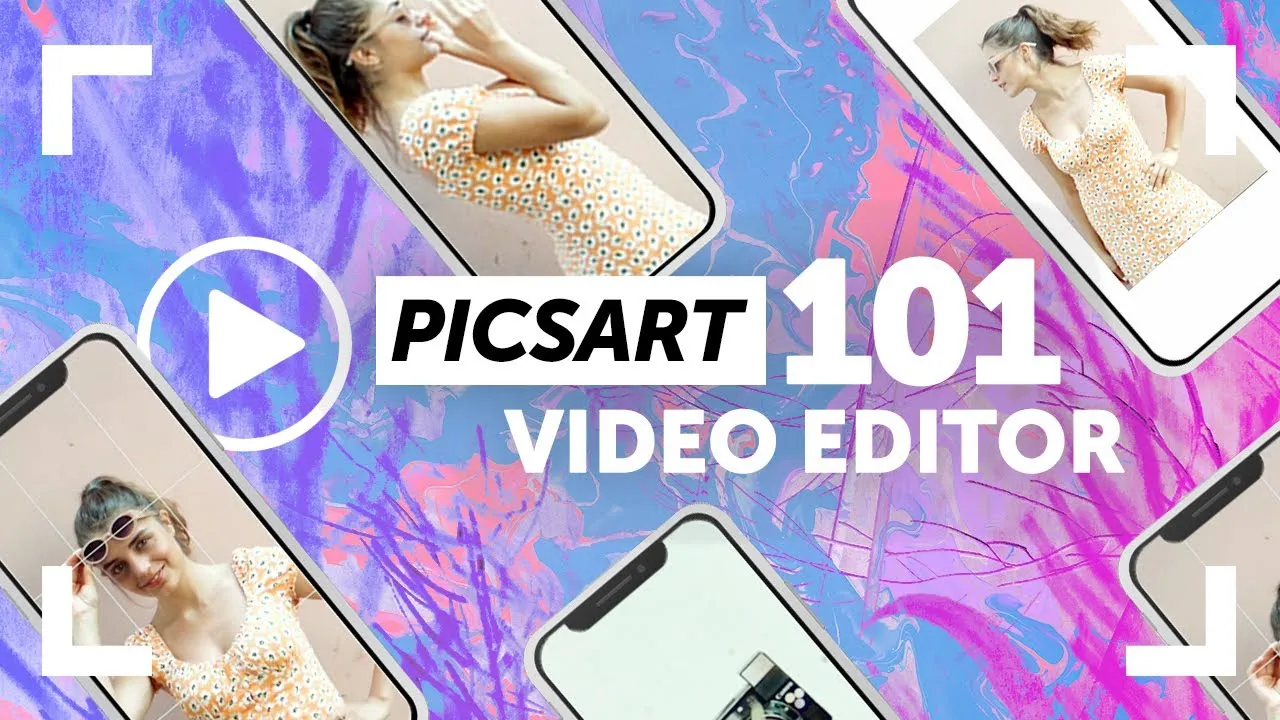 In this section, You will get to know as how to edit a video on picsart and what are the features of each tools. Users can also make shots on this app which makes it one of the favorite app for reels user.
Crop

: In this tool, you can crop the size of video according to your choice
Trim: This tool is used to reduce the length of the video. This tool is also used to edit the specific section of the video

Adjust:

This tool is used to adjust the brightness, contrast, sharpness, saturation and highlights of the video

Music:

This tool is used to add music in the video. With the help of this tool we can replace the music or audio of any video which will give a cool vibe in your content.

Effect

: This tool contains a lots of filter with awesome colous for the video. This tool is completly free as it does not requires gold membership

Add text:

You can add text in your video with a lots of good fonts.

Sticker:

This tools contains a lots ofdesigned Stickers which can make our video much more creative

Add Photo:

In this tool, we can add photo in the video very easily

Fit:

User can adjust the size of video by applying background to the video
In this section, You will get know all the process for making collage with multiple pictires as a lots of templets or frames are availabe on library of collage.You can easily identify collage frames according to your need.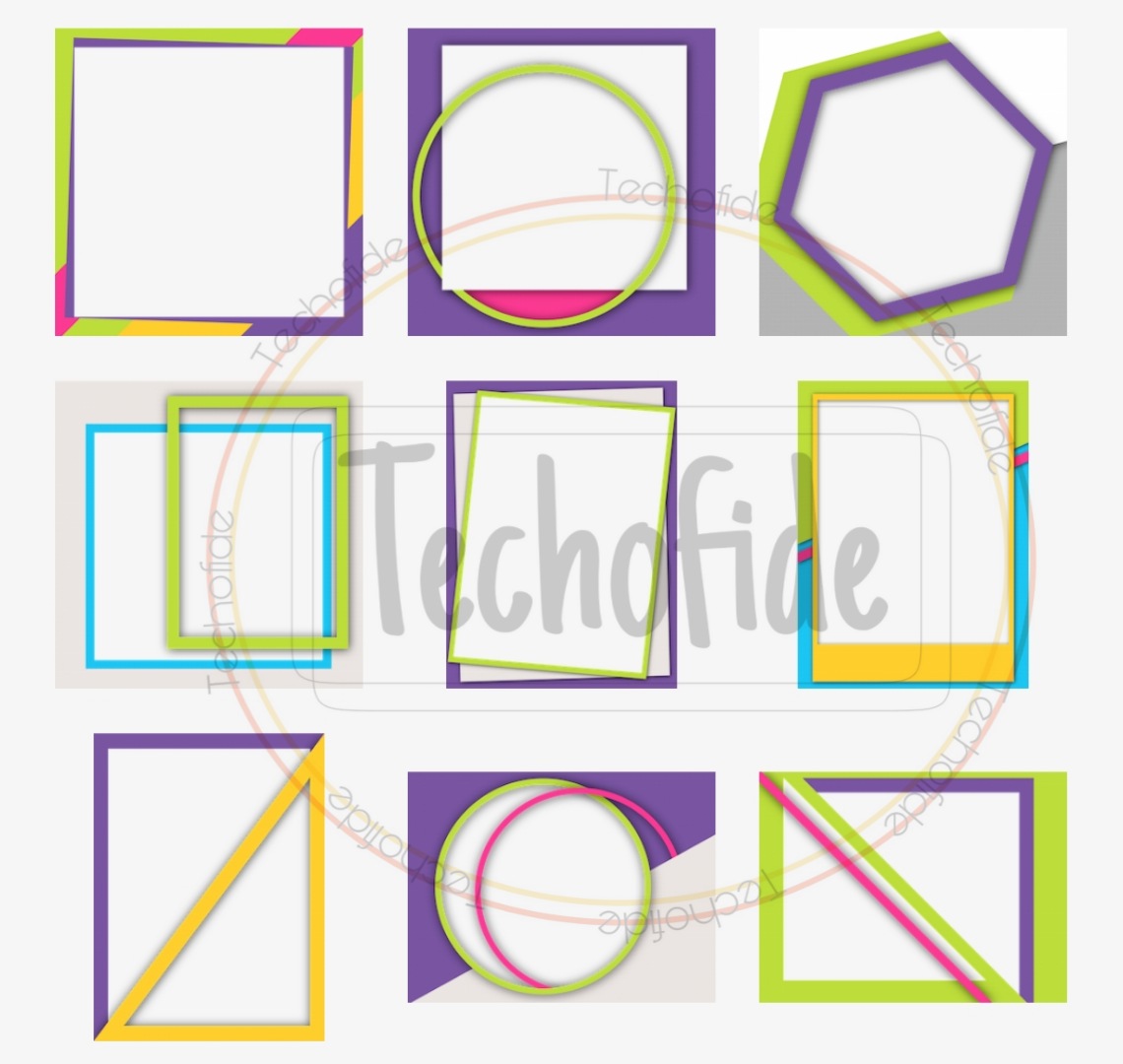 In this section you can pick any solid color background as well as any backgrounds because picsart have huge range of contents for background and user can also cover his background. If you have still any confusion then check the image given below.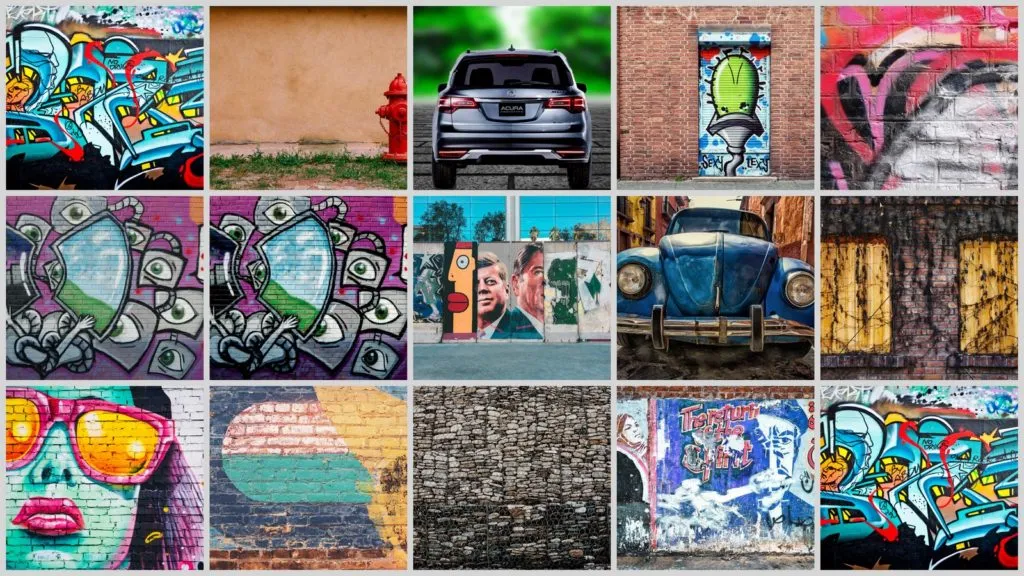 Conclusion
I hope this blog will be helpfull for you. You can edit a photo in a professional way on Picsart with all the tricks given above. PicsArt Editing app is much friendly with finest User Interface. You can directly share you Edited image to Facebook, Instagram or Whatsapp or save it in your phone.You can also make a picsart account to share your creativity to its community as most of the features of photoshop are available in this app. You can search many edited photos of different ideas in it's Home section. Now you are free to edit any picture or video in this app and express your photography skill and with a refined textures.
Related Blog
Also, Read